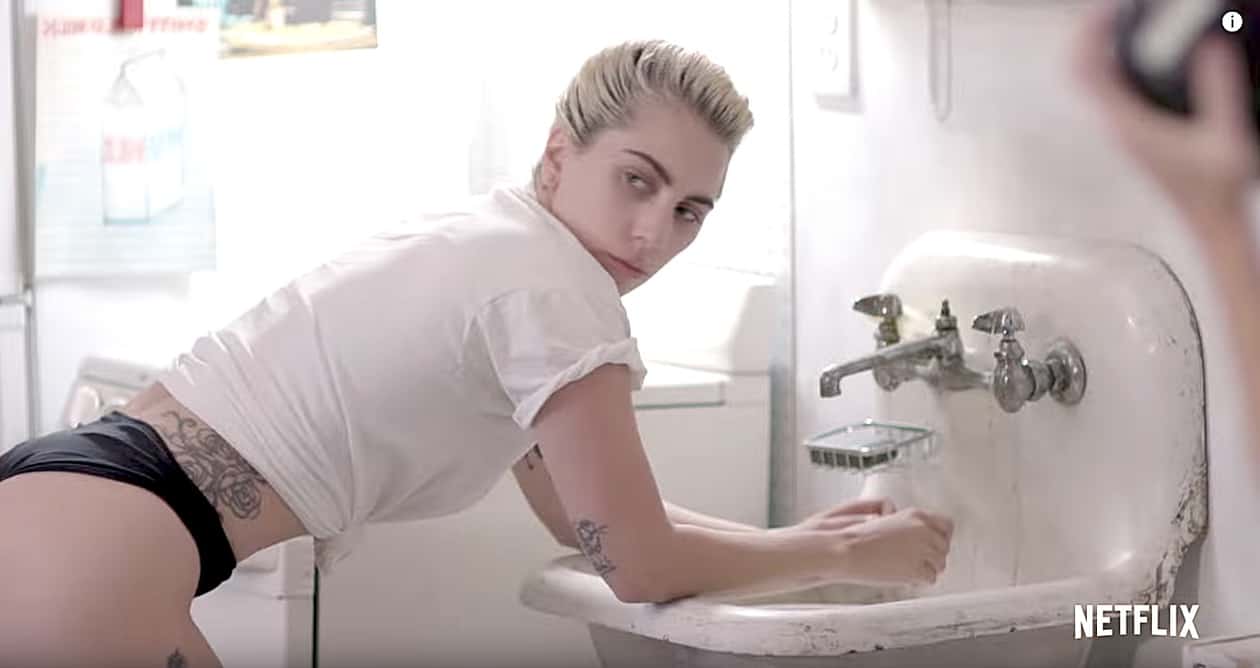 Gaga: Five Foot Two, a Truth or Dare-style look at the behind-the-scenes life of Lady Gaga, is coming to Netflix on September 22 and the trailer is here.
The clip follows Gaga as she greets fans outside a show, shoots the "Perfect Illusion" video, gets "Joanne" tattooed on her arm, gets stoned in grandma's car, visits the doctor, shops at Walmart, hugs Donatella Versace, and prepares for her Super Bowl halftime show.
Chris Moukarbel (Banksy Does New York) filmed Gaga for a year leading up to January's Super Bowl halftime show.
Said Moukarbel: "I had a rare opportunity to create a portrait of an artist with such an open heart and mind. I feel really lucky that Gaga trusted me and my vision."
andWatch: