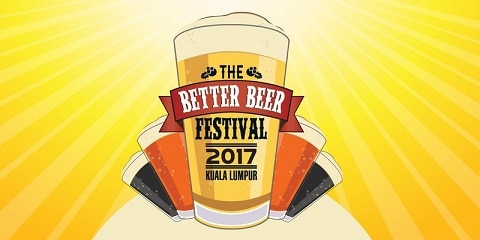 Malaysia's Immigration Department is working with police and the Malaysia Islamic Development Department (Jakim) to ban from the country people who could be attempting to enter for a beer festival and "gay party."
Malaysian authorities have already banned the popular Better Beer Festival scheduled for October after an Islamist party objected to the event.
https://twitter.com/YouTiup/status/911180193808637952
According to Reuters, protests against events deemed to be "western" and unIslamic, and usually led by the Pan-Malaysian Islamic Party (PAS), are common in the Muslim-majority country.
Straits Times reports:
[Immigration Department director-general Datuk Seri Mustafar Ali] said the agencies were identifying the individuals and sharing information with the Immigration Department so that those individuals would be red-flagged in the system and served with the Not To Land (NTL) notice upon reaching the country.
"Deputy Prime Minister Datuk Seri Dr Ahmad Zahid Hamidi had instructed me not to allow them to enter the country, and I had also conveyed the information to the 137 entry points managed by us.
"The beer festival or gay party is against our country's culture and we will be strict in denying their entry," he told a press conference after meeting with representatives from Malaysia Airports Holdings Bhd (MAHB) and airline operators at the Penang Inter­national Airport yesterday.
When asked about the details of the individuals who had been identified, Mustafar declined to comment.
Ali added that the list is based on information sharing between agencies on foreigners who were barred from entering the country and Malaysians who had been banned from leaving the country.
https://twitter.com/Duurianne/status/909693788288716800
The ban has drawn criticism from other parties including Malaysia Chinese Association (MCA) which has warned that the involvement of Jakim is akin to "moral policing."
MCA president Datuk Seri Liow Tiong Lai said that although drinking alcohol is a sin in Islam, it is not up to Jakim to decide for others. MCA, he added, "will continue to fight for our right to [drink alcohol]."
The Better Beer Festival that was meant to take place in KL next month has been cancelled thanks to overzealous nutjobs 😩😒👎 pic.twitter.com/UdoOGCsrtu

— WAMN Media 💅 (@WAMNmedia) September 18, 2017