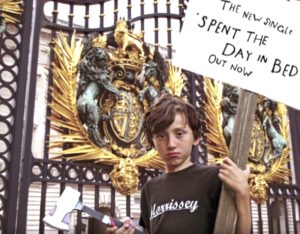 Morrissey, the former Smiths frontman, royal-hater, and animal rights activist who never lets a strong opinion die unsaid, released the first single from his new 11th solo album Low in High School.
The single, "Spent the Day in Bed", is classic dour Moz. Fans should love it.
He previewed the song on Monday when he joined Twitter and tweeted the title of the track:
Spent the day in bed…

— Morrissey (@officialmoz) September 18, 2017
No doubt Morrissey's Twitter will have a lot more to say in the weeks to come given his tendencies to preach from his website.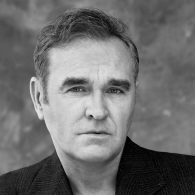 Some of the lyrics of "Spent the Day in Bed"
Stop watching the news!
Because the news contrives to frighten you
To make you feel small and alone
To make you feel that your mind isn't your own
I spent the day in bed
You can please yourself
But, I spent the day in bed
Pillows like pillars
Life ends in death
So, there's nothing wrong with
Being good to yourself
Be good to yourself for once!
Watch the lyric video:
The full album, Low in High School, is out on November 17.
"Morrissey's talent for combining political statements and melodies is more prevalent than ever on Low in High-School, capturing the zeitgeist of an ever-changing world," music group BMG said in a statement.
Morrissey will launch the album with a 10 November concert at the Hollywood Bowl in Los Angeles, followed by a wider tour whose details will be announced later, BMG said.