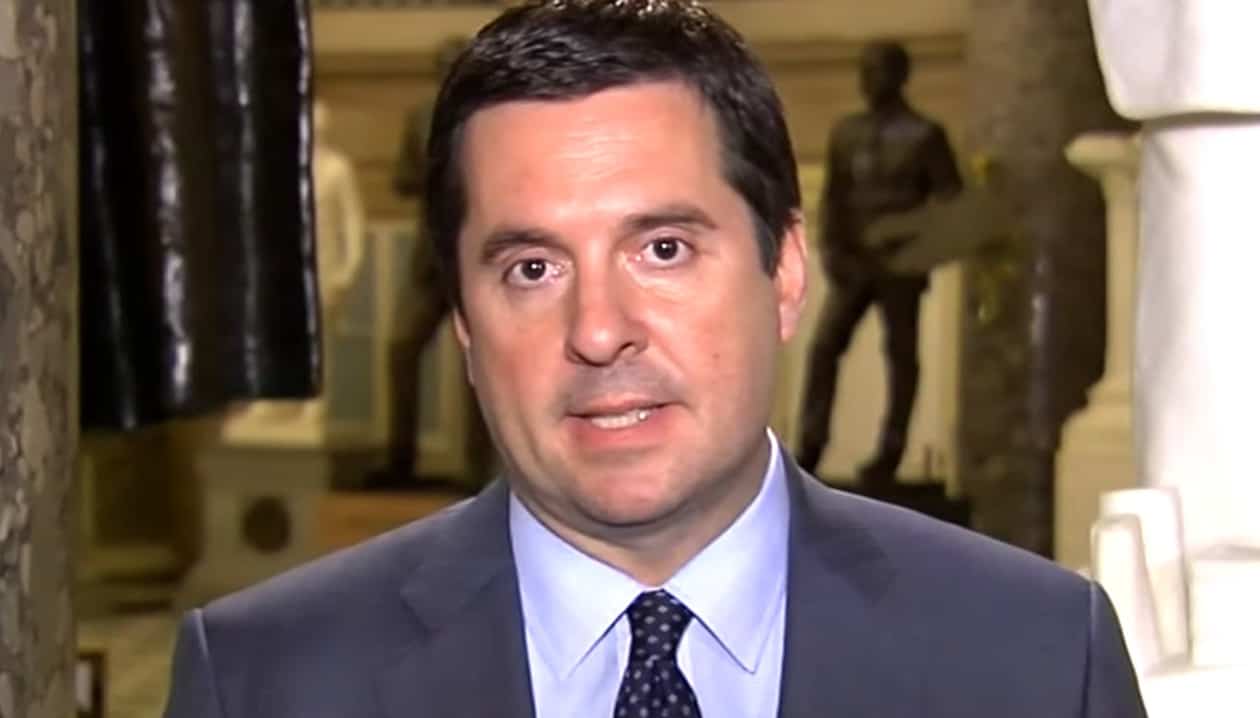 House Intelligence Committee chair Devin Nunes (R-CA) threatened to hold Attorney General Jeff Sessions and FBI Director Christopher Wray in contempt of Congress for failing to produce documents related to former M15 spy Christopher Steele's Russian dossier, which said that the Russians had compromising information on Donald Trump.
The subpoenas issued by Nunes appear to be part of an "effort to discredit Steele and the FBI investigation rather than determine [the] truth of the dossier" according to Rep. Adam Schiff.
Unilateral subpoenas issued by House Intel Majority appear to be part of effort to discredit Steele, rather than determine truth of dossier. pic.twitter.com/wzVZ1GUkde

— Adam Schiff (@RepAdamSchiff) September 6, 2017
Nunes, who despite stepping aside from directing the House Russia investigation has been leading his own separate investigation, accused Sessions and the FBI of stonewalling him repeatedly in a September 1 letter obtained by CNN. In the letter, he threatened to drag Sessions and FBI Director Christopher Wray before the committee for a public grilling and hold them in contempt of Congress — a jailable offense — if they don't hand over the documents.
The House intelligence committee issued a pair of subpoenas last month seeking documentation of whether the FBI or Justice Department used material from the dossier compiled by former British intelligence agent Christopher Steele as part of the federal investigation into possible collusion between the campaign of President Donald Trump and the Kremlin. Nunes also writes that he subpoenaed to discover whether information from the Russia dossier was used in the crafting of applications to conduct surveillance under the Foreign Intelligence Surveillance Act.
Read the letter HERE.
To be clear, both Sessions and Nunes publicly said they were recusing themselves from the Russia investigation. This story shouldn't exist. pic.twitter.com/kGXT61mZwg

— Brian Klaas (@brianklaas) September 6, 2017