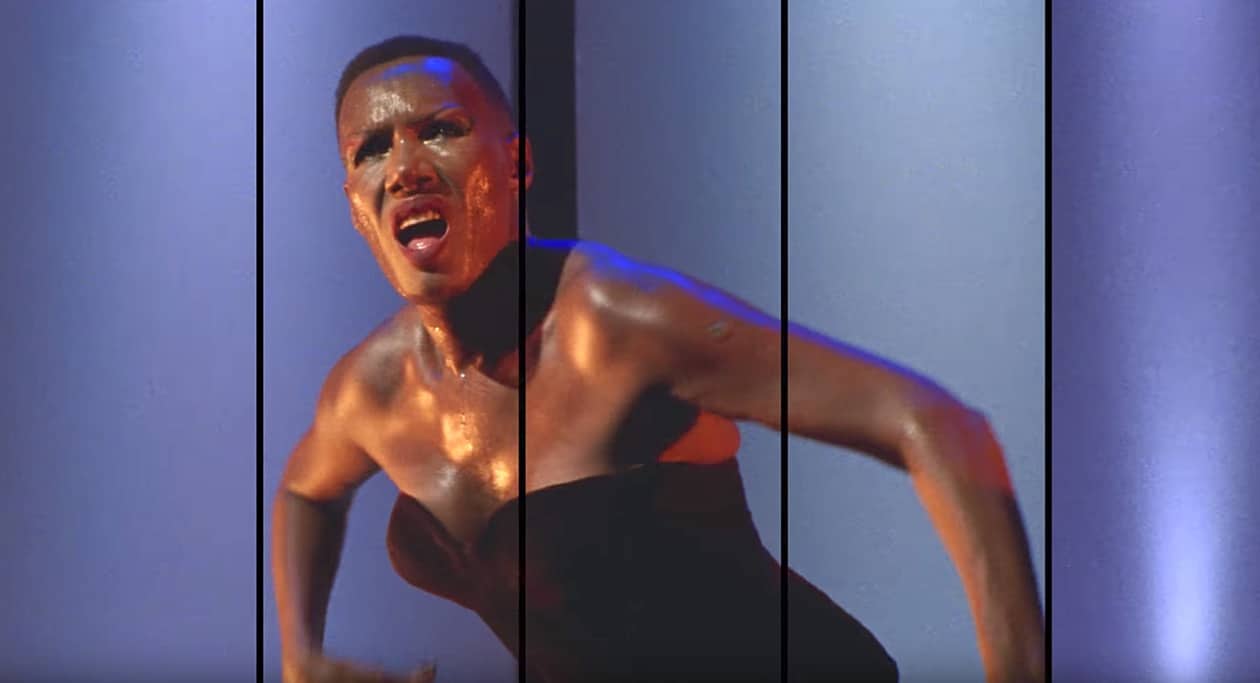 The inimitable Grace Jones is the subject of a new documentary called Grace Jones: Bloodlight and Bami which looks at the "fascinating lonely place" the 69-year-old icon inhabits, both privately and on stage.
Directed by Sophie Fiennes, Grace Jones features the singer of "Slave to the Rhythm" and "Pull Up to the Bumper" in performance as well as in her private and public worlds, contrasting musical sequences with intimate personal footage. The film also features photographer and Jones' frequent creative collaborator Jean-Paul Goude, as well as Jamaican duo Sly and Robbie.
The title derives from Jones' Jamaican roots; in local patois, 'Bloodlight' is the red light that illuminates when an artist is recording and 'Bami' means bread, the substance of daily life.
Fiennes spent 5 years with Jones in order to craft her documentary. "This film began in a collaborative creative spirit," she notes. "Grace had fiercely controlled her public image, but made the bold decision to un-mask. She never sought to control my shooting process, and I didn't second-guess the narrative of the film as I was shooting. I just gathered evidence. The film is a deliberately present-tense experience; for me this is the thrill-ride of verité cinema."
The film is having its world premiere at the Toronto Film Festival this week and opening in the UK on October 27. No U.S. release has been set.
Watch: