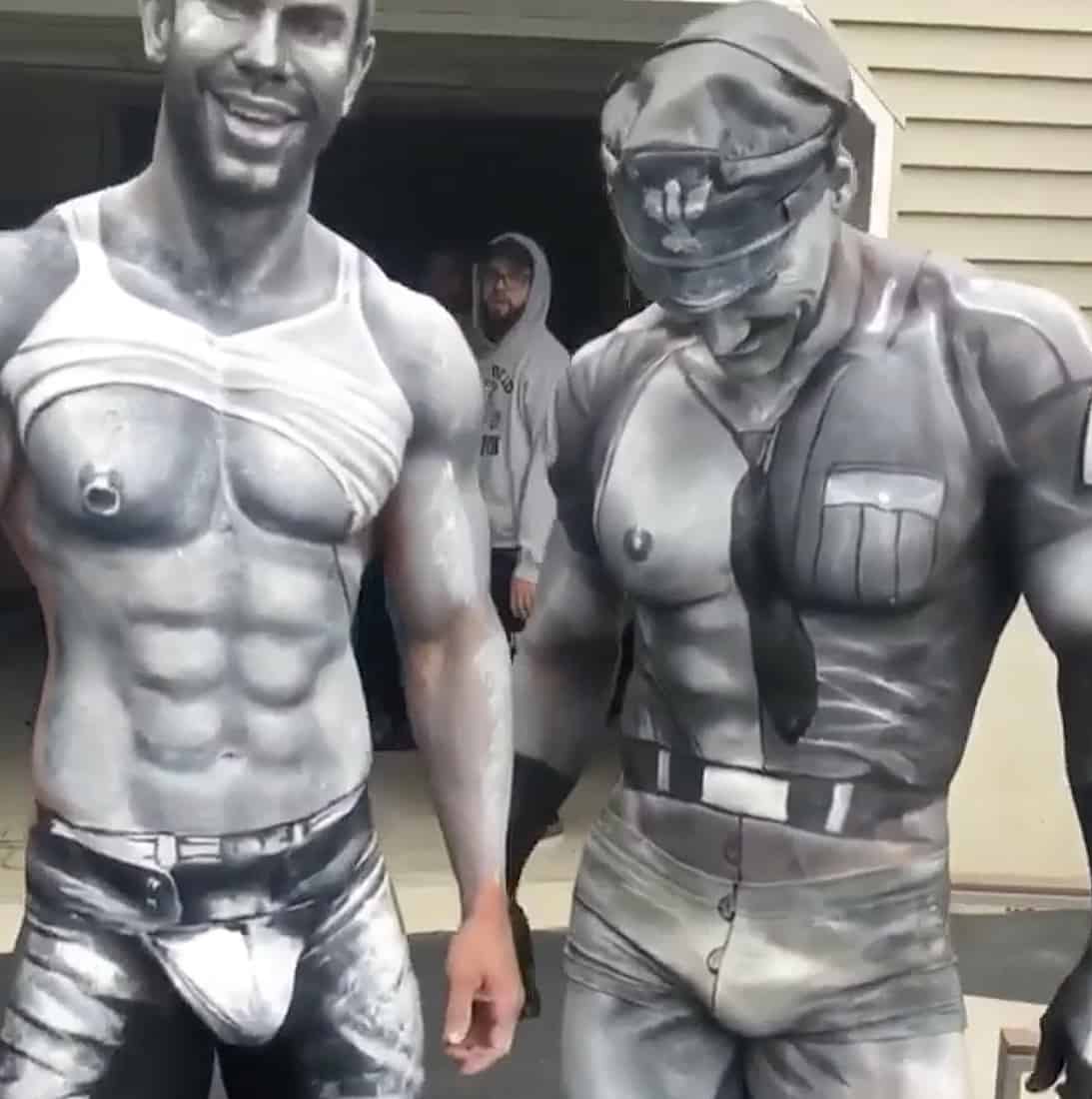 Bodybuilders Anthony McDonough and Christopher Glebatsas were transformed into a living Tom of Finland drawing by body painter Michael Mejia. Mejia was a contestant on the GSN body painting competition show Skin Wars.
Tom of Finland was a finnish artist known for his hyper-masculine, eroticized images of gay men.
McDonough and Glebatsas were captured by photographer Mike Ruiz after being painted head to toe.
Watch:
https://www.instagram.com/p/BZOleX6Dh7F/?taken-by=michaelmejiaart
The final image:
https://www.instagram.com/p/BZPv80rDOD2/?taken-by=michaelmejiaart