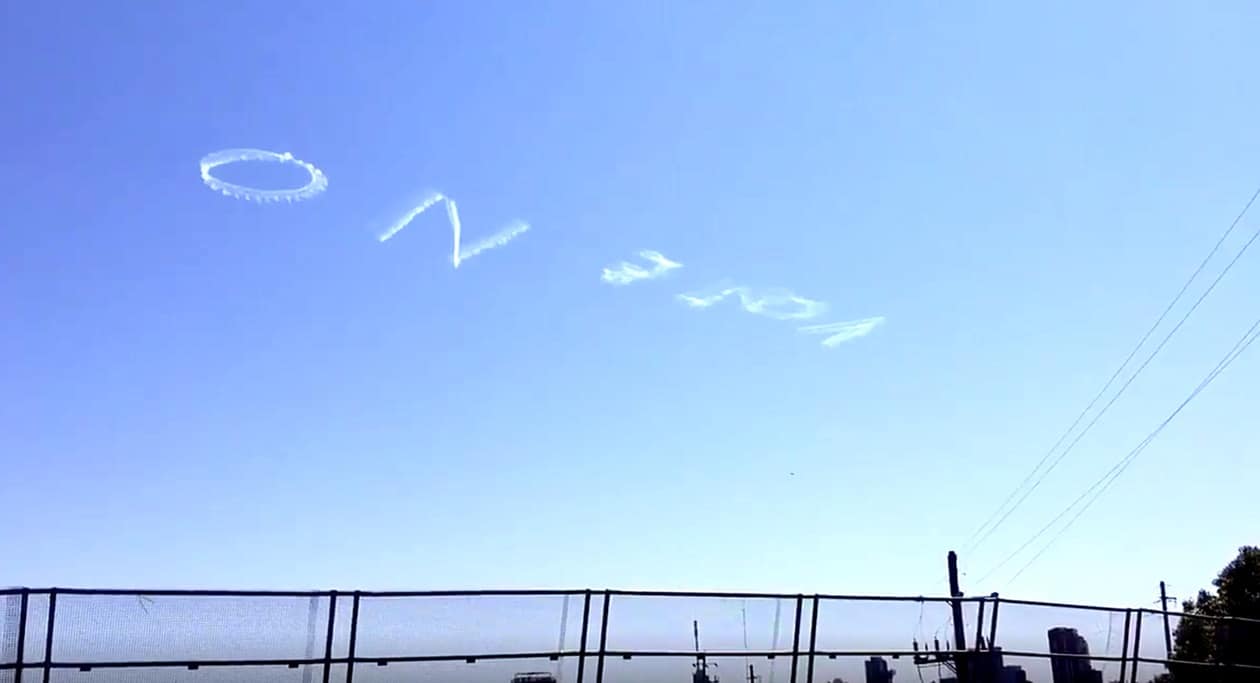 "Vote No" was written by a skywriting plane in several locations in the skies over Sydney, Australia on Saturday night amid a national postal vote on marriage equality.
Skywriting Australia, which provides skywriting slogans from $3,990 over the east coast of Australia, hasn't responded to queries on whether it is responsible for the message.
The sky writing follows the launch of the Vote No campaign by conservative senator Cory Bernardi who was joined by prominent coalition politicians Matt Canavan and Concetta Fierravanti-Wells at the International Conference Centre at Darling Harbour on last night.
"We are under assault because we are on the right side of legal and moral history," Cory Bernardi told the launch last night.
Video:
'Vote NO' message just written in the sky west of Parramatta. Over the top of the busy M4 motorway. #auspol pic.twitter.com/HKeLfzVQKl

— Brenden Wood (@BrendenWood) September 17, 2017