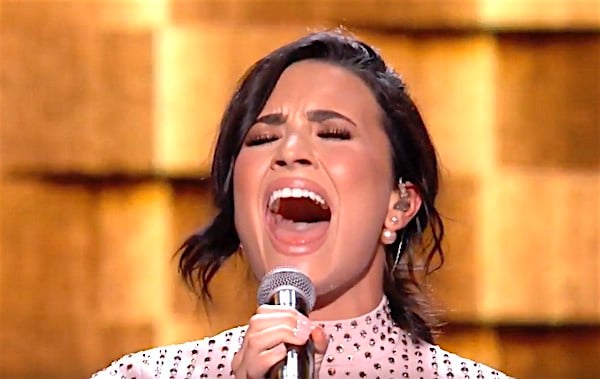 Asked by PrideSource if she'd like to elaborate on past statements suggesting that she's bisexual, Demi Lovato said she'd do so when she's good and ready.
"Thank you for the opportunity, but I think I'm gonna pass."
Added Lovato:
I just feel like everyone's always looking for a headline and they always want their magazine or TV show or whatever to be the one to break what my sexuality is. I feel like it's irrelevant to what my music is all about. I stand up for the things that I believe in and the things that I'm passionate about, but I like to keep my personal life as private as possible when it comes to dating and sexuality and all that stuff just because it has nothing to do with my music. Unfortunately, we live in a world where everyone is trying to get that soundbite and I am purposefully not giving the soundbite. Watch my documentary.
The documentary, Demi Lovato: Simply Complicated, arrives on YouTube on October 12.
Read the full PrideSource interview HERE.