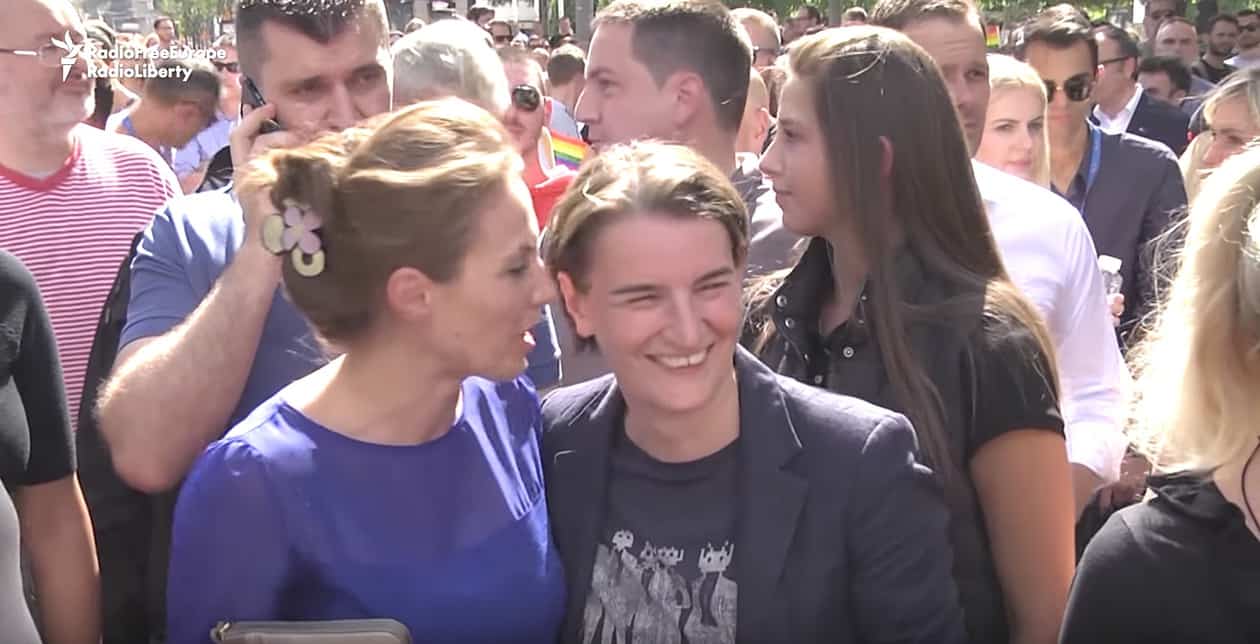 Ana Brnabic, Serbia's first openly gay prime minister marched in Belgrade's Pride parade for the first time as groups of extremists including Orthodox clergy gathered at the parade's fringes.
"My message here today is that the government respects all citizens," Brnabic told reporters. "We want to send a signal that diversity makes our society stronger."
Carrying rainbow flags, balloons and a banner reading, "For change," pride participants walked through the capital, Belgrade.
"Today we walk together and together we will stress that problems still exist and that we want to work together to solve them," said activist Goran Miletic.
Riot police cordoned off the city center with metal fences as helicopters flew overhead to prevent possible clashes with extremist groups opposed to the pride gathering. Opponents gathered with their own banners but no incidents were reported.
Serbia has recently tried to improve its image with an eye towards European Union membership.
Watch two video reports on the march: