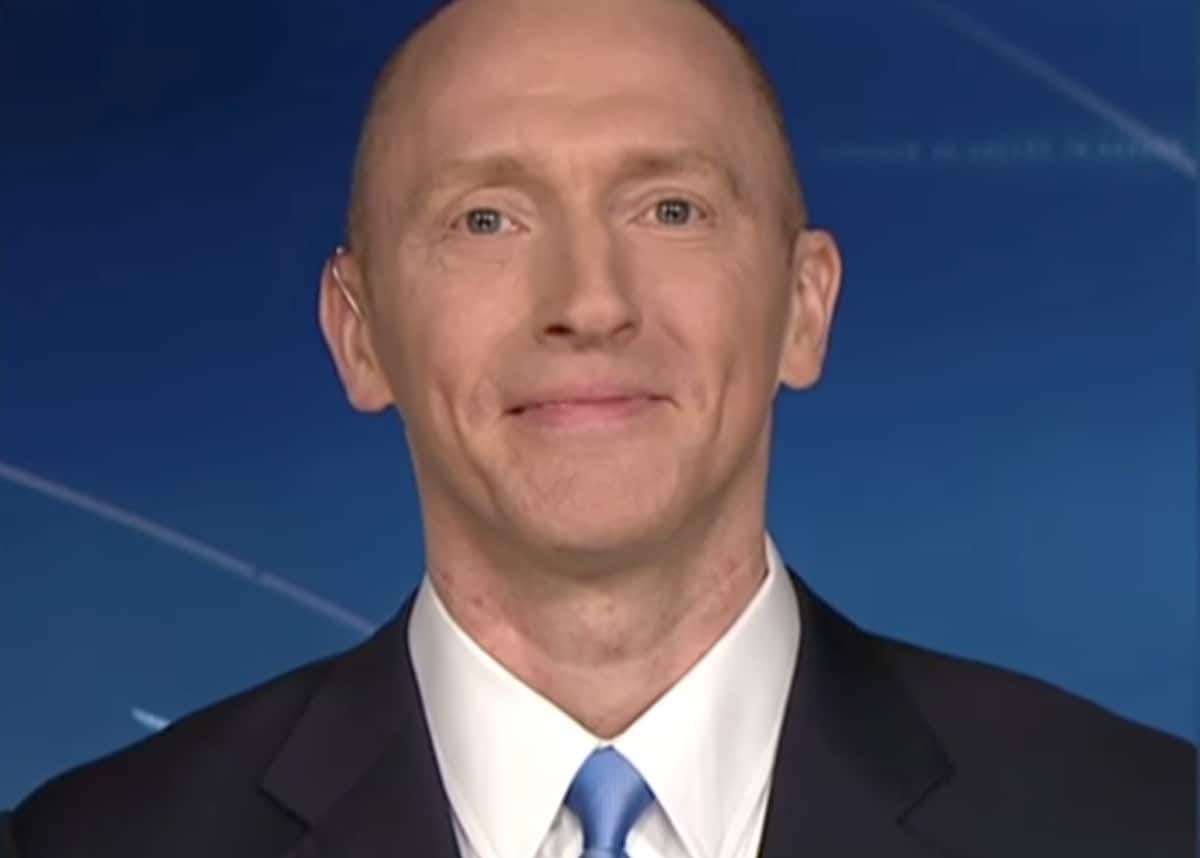 Former Trump advisor Carter Page is refusing to testify before the Senate Intelligence Committee in the Russia probe and says he'll plead the 5th, Politico reports:
A former naval-officer-turned-energy consultant, Page came under fire last year after reports emerged that he had met with high-level associates of Russian President Vladimir Putin in Moscow in 2016. While Page denied those meetings occurred, the Trump campaign distanced itself from the adviser not long after, with former officials saying that Page and Trump had never met.
Page also attracted attention earlier this year after it was revealed that he once came under scrutiny by the FBI for his contact with a Russian intelligence operative in New York City in 2013.
Page previously said "[I have] no intention to plead the Fifth, since I've never done anything wrong."
The White House claimed in the spring that Trump didn't even know page, but Trump hitched himself to the former aide in tweets made on May 31.
As Towleroad's Luis Damian Veron reported previously:
A partially-corroborated dossier on Trump regarding Russian intelligence operations surrounding his candidacy and campaign also led to a wiretap authorization for one of his aides, Carter Page, to investigate his ties to Russian agents, according to American officials briefed on the investigation.
The warrant was issued to the FBI last summer by a Foreign Intelligence Surveillance Court judge due to probable cause that Page was working as an agent of a foreign power, namely Russia. The dossier made headlines earlier this year for some of its more salacious details pertaining to compromising information Russia is alleged to have gathered on Trump.
Page has stated he will file a lawsuit asserting that he had been improperly surveilled, although the warrant had been obtained through proper channels. He has also laughably compared himself to Martin Luther King, Jr. as an unjust target for surveillance. While claiming that the FBI acted out of political motivation, he hasn't explained why he in particular would be singled out among several Trump campaign officials, or referenced how he had identified as a contact for a Russian undercover agent as early as 2013. He claimed in that case that he had been unaware of the spy's true nature.