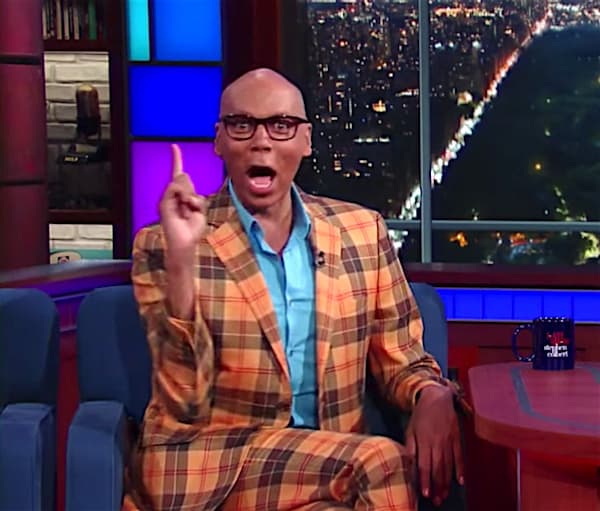 VH1 announced today that Season 3 of RuPaul's Drag Race All Stars gets kicked off next Friday, October 20th with an hour-long special revealing the queens making their comeback on the new season.
Said RuPaul: "Millions of fans have their favorite queens that they THINK should be on All Stars 3. But the final decision is mine to make. Prepare to be gagged."
The elite group of queens given a shot at redemption this season will battle it out to see if they have what it takes to win their spot in the "Drag Race Hall of Fame" and the title of "America's Next Drag Superstar." The bar has been raised for the third season of "All Stars," and with so many unexpected twists and turns around every corner, the only option for the competing queens is to rise to the occasion or to sashay away.
Also, on the latest episode of the What's The Tee? podcast  with Jinkx Monsoon, RuPaul essentially greenlit the idea of an All Stars show featuring just the winners of RuPaul's Drag Race engaging in what Michelle Visage called a "f**king cage match to the death."
Remarked Jinkx: "Even if you have beef or whatever, you have to let it go eventually, because there's the reunions…you're always going to run into someone without expecting it. But I have this feeling that even though I'm close with all the other winners, we get along great, the reunions come around, we all kiki together, or we all just sit around loving ourselves because (laughing) we're the winners…I know we would go into that room, and everything would drop, all the…Like me and Sharon, best friends, I know we would walk into that room and immediately start going for each other."
Listen to the full podcast: