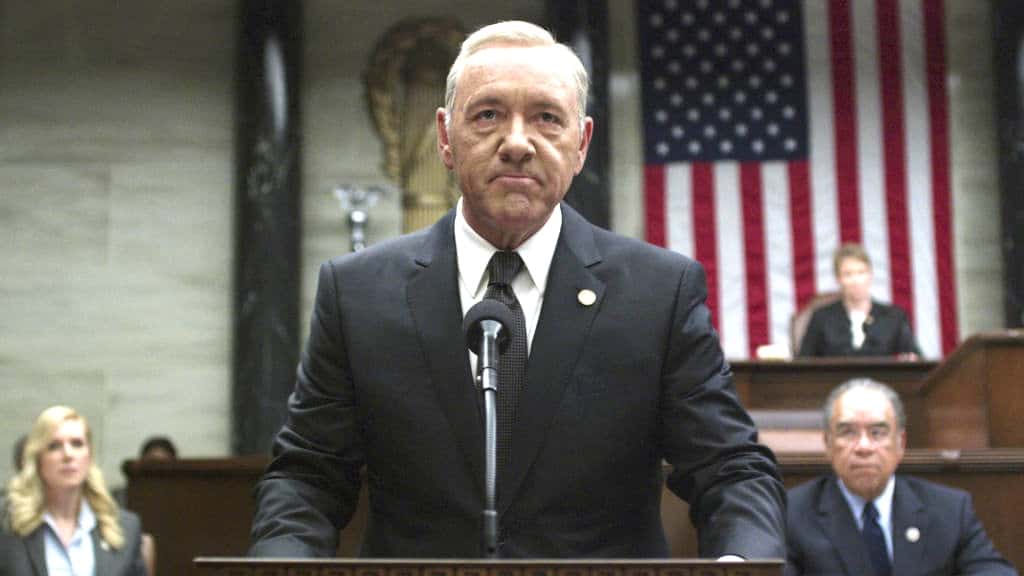 Netflix has announced that the upcoming sixth season of House of Cards will be its last amid allegations that its star Kevin Spacey sexually abused a then teenage Anthony Rapp in the mid-'80s.
Netflix today has decided to pull the plug on House of Cards after the upcoming sixth season next year.
Coming just over 12-hours after the Star Trek Discovery star first made public his allegations on October 29 of what happened at a party at Spacey's NYC apartment back in the mid-1980s, the streaming service made the decision today sources tell us. Key cast and creatives were alerted this morning.
We have also heard that Netflix's Spacey starring film Gore about the acerbic author Gore Vidal may be on the chopping block now too. The Reed Hastings run streaming service has stayed official silent on the sexual advance claims. No word yet if the NYPD are looking into the matter that occurred in their jurisdiction back in 1986 between then 14-year old Rapp and Spacey.
Netflix released a statement about the Spacey charges:
Netflix and House of Cards producer Media Rights Capital issued a statement Monday saying they are "deeply troubled" by the allegations made against series star and executive producer Kevin Spacey.
"Media Rights Capital and Netflix are deeply troubled by last night's news concerning Kevin Spacey," the companies said in a joint statement. "In response to last night's revelations, executives from both of our companies arrived in Baltimore this afternoon to meet with our cast and crew to ensure that they continue to feel safe and supported. As previously scheduled, Kevin Spacey is not working on set at this time."