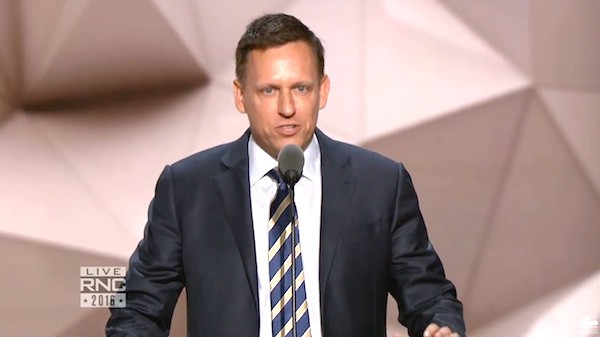 Trump supporter Peter Thiel, who announced he was "proud to be gay" at the Republican National Convention last July, married his longtime boyfriend Matt Danzeisen in a surprise wedding at his 50th birthday celebration in Vienna over the weekend, according to Axios.
Thiel, a billionaire who co-founded PayPal, donated $1.25 million to the Trump campaign through a combination of super PAC donations and funds given directly.
A year ago Thiel said he was confident Trump would expand and not restrict LGBT rights as president.