https://www.youtube.com/watch?v=xbfMlk1PwGU
RIP. Fats Domino dead. 'Antoine "Fats" Domino, the jovial New Orleans entertainer whose bluesy singing and boogie-woogie piano style helped launch rock-and-roll in the 1950s with such rollicking songs as "Blueberry Hill," "Ain't That a Shame" and "I'm Walkin'," died Oct. 24. He was 89.'
A VERY INTELLIGENT PERSON. Trump accuses press of making him into someone he isn't.
Trump says the press creates a different image of who he really is: "I went to an Ivy League college… I'm a very intelligent person." pic.twitter.com/uBqhxj5Z92

— BuzzFeed News (@BuzzFeedNews) October 25, 2017
FULL DIVA. Mariah Carey ordered the press to shoot her good angle at Karl Lagerfeld bash.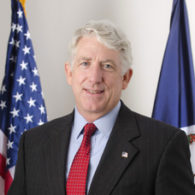 MARK HERRING. Former Virginia Attorney General stands by decision to refuse to defend state's  ban on gay marriage: "As Herring seeks re-election, that decision has become a constant source of criticism from Herring's Republican challenger, John Adams, an opponent of same-sex marriage. But Herring says he isn't fazed, noting that his position was upheld by the U.S. Supreme Court, which struck down such bans as unconstitutional and effectively legalized gay marriage across the country."
ARKANSAS. Judge orders state to fix birth certificate issue: "A judge ordered Arkansas Attorney General Leslie Rutledge and the head of the state Department of Health on Monday to try to figure out how Arkansas' birth-certificate law can be modified to meet constitutional standards, absent a legislative rewrite.Arkansas law automatically lists married parents on their children's birth certificates but only the mother for same-sex couples, a practice the U.S. Supreme Court has determined illegally favors married heterosexual parents."
FLASHBACK. RuPaul on The Weakest Link.
THE EAGLE. How it became one of the most recognized gay bar names: 'Amid the homophobia that was not uncommon in the '70s, gay men found a respite and place of comfort at The Eagle's Nest — it was a safe space before the term "safe space" was in the vernacular. And when patrons of The Eagle's Nest left New York, they took that sense of community with them, and The Eagle's Nest served as inspiration for other Eagle-named bars that popped up in cities like San Francisco, Baltimore, Philadelphia, Washington, D.C. and even as far as London and cities in Canada.'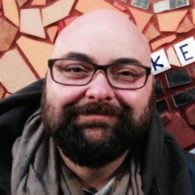 FFAA. Masen Davis named new CEO of Freedom for All Americans: "I'm thrilled to join the team at Freedom for All Americans, and to work with all of our partners in the states and across this incredible movement," said Masen Davis, incoming Freedom for All Americans CEO. "In recent years, the LGBTQ movement has won victories that many people thought would never be possible in their lifetime – from the end of 'Don't Ask, Don't Tell' to the advent of marriage equality to the transformative national visibility for transgender people. But there's a lot of work still to do and there's so much on the line for LGBTQ people in America today. We have no time to waste in pushing forward in the states, in the courts, and in the halls of Congress with the hard work necessary to ensure every person can live free from discrimination, no matter who you are or who you love."
NYC. New system to replace the Metrocard.
SOUTH AFRICA. Man recreates balloon scene from Up as he flies for two hours near Johannesburg.
SHEMAR MOORE. Soap star reveals his abs: "I do about 500 sit ups a day, 5 days a week. I'm 47-years-old but the character that I play on S.W.A.T. is 35-years-old so I ain't going to lie, I gotta paint some greys, I gotta hold my breath a lot more than I used to hold my breath. I wanna see if I can get to sixty with somewhat of 4 pack whatever and then finally once S.W.A.T is a huge hit and you guys get tired of S.W.A.T., I'm finally gonna exhale and let my mini keg live."
MISSOURI. Court extends protections to LGBT workers: "A Missouri Court of Appeals Western District three-judge panel ruled that while employment discrimination based on sexual orientation or gender identity is not explicitly prohibited by Missouri law, discrimination based on sex-stereotypes — which may be stereotypes held against LGBTQ individuals — is prohibited as sex discrimination. The decision follows recent federal court opinions that broaden the interpretation of sex discrimination laws to include cases involving both gender identity and sexual orientation."
CELEBRATE WITH US. The Babadook and Pennywise are engaged.
THE LAST JEDI. A featurette on the making of…and director Rian Johnson.
HUMP DAY HOTTIE. Deepanshu Narwal.
https://www.instagram.com/p/BZd63shgHwd/?taken-by=dpanshu_narwal