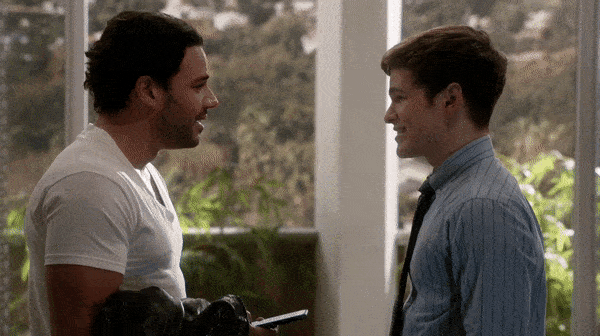 Check out our weekly guide to TV this week, and make sure you're catching the big premieres, crucial episodes and the stuff you won't admit you watch when no one's looking.
The final season of Major Crimes begins Tuesday at 9 pm. Eastern on TNT. The show has featured many LGBT characters, including Rusty, played by Graham Patrick Martin. Check out our interview with Martin from 2015 here.
https://www.youtube.com/watch?v=Z5QLY94kRJQ
One of TV's sharpest comedies The Good Place wraps up its fall season Thursday at 8:30 p.m. Eastern on NBC. After swerving fans with a big twist at the end of last season, find out what sort of calamity will befall the dearly departed next.
Will & Grace celebrates "Rosario's Quinceanera" Thursday at 9 p.m. Eastern on NBC. How will Grace and Will deal with going from besties to business partners in this fall finale?
https://www.youtube.com/watch?v=cdMAms8gOZA
We're getting close to the end on this stellar season of Project Runway. Which of the remaining designers will make it to Fashion Week? Find out Thursday at 9 p.m. Eastern on Lifetime.
The greatest variation on the Real Housewives formula is back when Real Housewives of Atlanta returns for season 10, Sunday at 8 p.m. Eastern on Bravo. This time Nene and Kim are back, and, judging by social media, they're already popping off. Bring on all the wig-snatching you can stand!
What are you watching this week on TV?