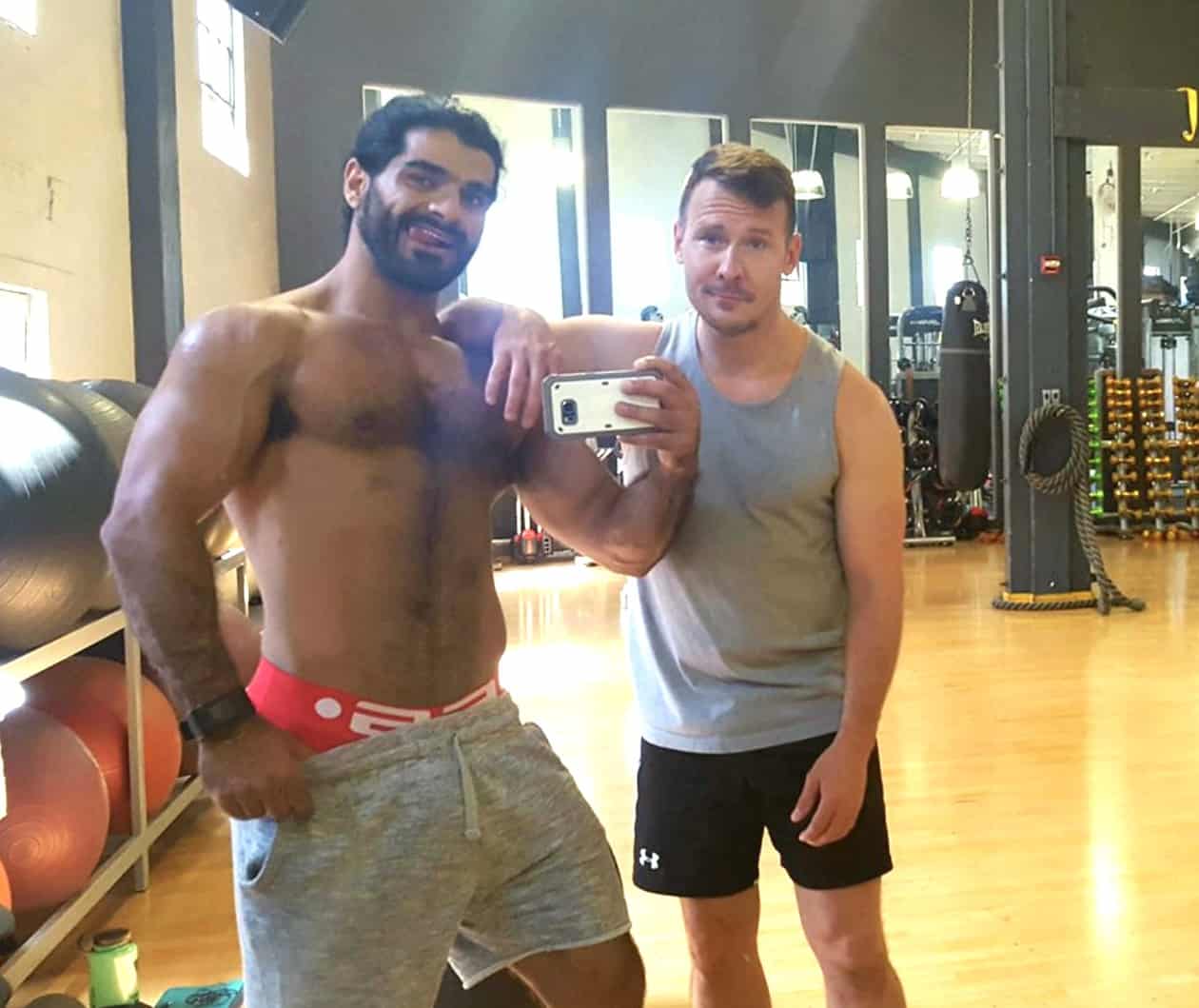 Authorities on Monday confirmed the identity of Keith Harris (above, right), a 48-year-old San Francisco man, who was found stabbed to death in his apartment on November 2. Alkoraishie Ali, his live-in boyfriend, a porn star and go-go dancer, has been missing since the stabbing.
According to the Bay Area Reporter, the scene was discovered by Paul Novales, the manager of the Estrella Apartments at 340 Hayes Street who went to check on Harris after getting a call that he hadn't been seen in a couple days:
When he opened the door, there were "big drops" of blood "on the floor and smears of blood on the wall and the door going into the bathroom," he said. He immediately walked away from the door to the apartment and called 911.
Harris was an "absolutely nice, normal guy," said Novales, "the kind of tenant that everyone wishes they had."
He said that he didn't know very well Harris' partner, Alkoraishie Ali, and police have not announced Ali as a suspect. Ali hasn't responded to Facebook messages from the Bay Area Reporter.
Longtime San Francisco party promoter Gus Bean, who was friends with the couple, said that Ali, who's in his early 20s, has frequently worked for him as a go-go dancer.
"Nobody seems to know where he is," said Bean. "His phone goes to voicemail."
In addition to go-go dancing, Ali was also starting a gay porn career under the name Ali Liam, noted by the website str8upgayporn (http://str8upgayporn.com/gay-porn-star-ali-liam-goes-missing-following-the-murder-of-his-boyfriend-in-san-francisco/ – work-unfriendly).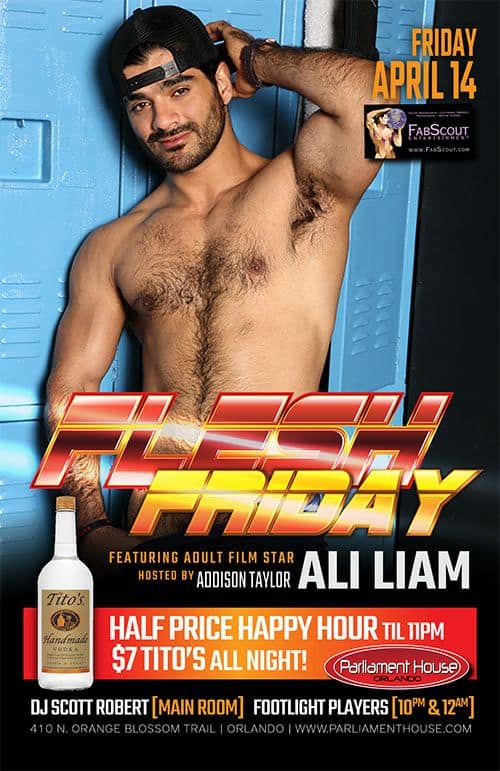 Police have not named a suspect in the murder, but Harris's identical twin brother has been accusing Ali of the murder on the missing man's Facebook page.
Friends of Harris's spoke to the SF Chronicle:
Abdullah Max, 27, of Los Angeles, flew to San Francisco once he heard the news of Harris' death. He walked past Harris' building on Monday in hopes that it was all a nightmare and Harris' death never happened.
"I was waiting for him to come down," Max said, crying.
He said Harris always encouraged him to be confident and put his feelings first.
"He was like an angel. He never hurt anyone. He was never mean to anyone. He never yelled," Max said. "I never thought I would ever lose him like this, in my life. Keith was someone I loved more than myself, and I just can't believe someone could do something like this."