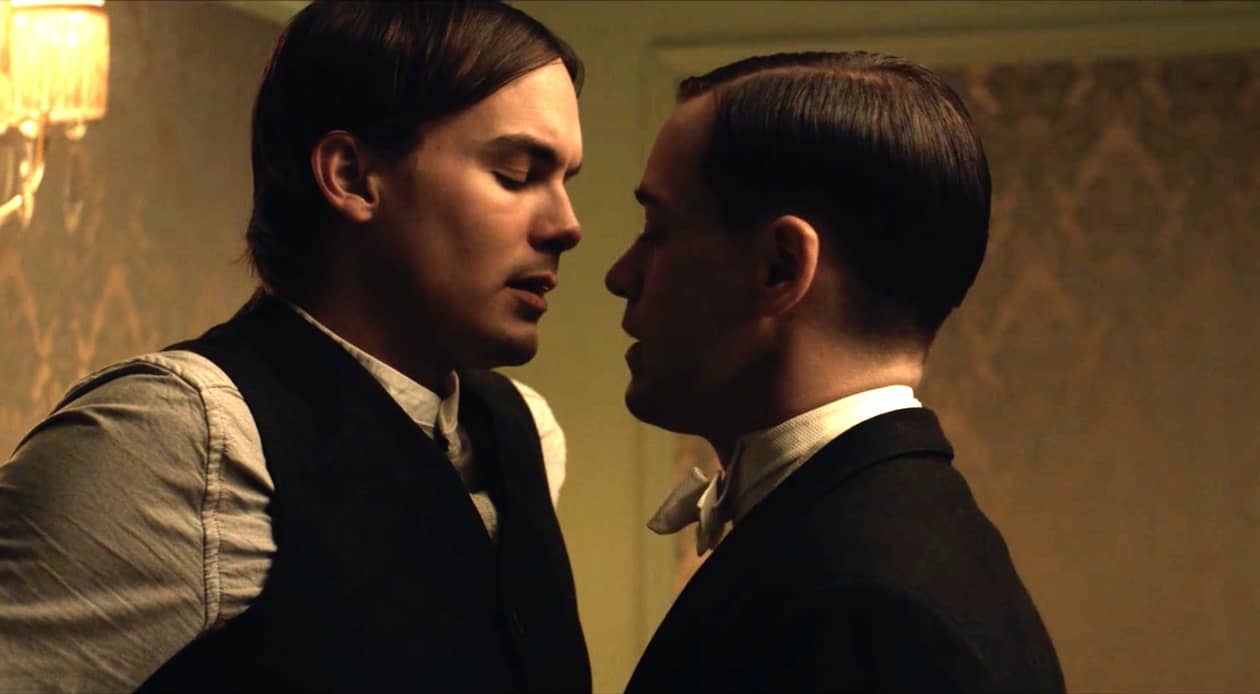 In an exclusive clip for Towleroad from the just-opened film adaptation of Michael John LaChiusa's acclaimed musical Hello, Again, we witness an intimate moment that takes place aboard the Titanic. In the scene, Carl (T.R. Knight, Grey's Anatomy) has followed Jack (Tyler Blackburn, Pretty Little Liars) down to third class in pursuit of his affections.
The musical weaves together a series of 10 interconnected romances that span the 20th Century.
Hello, Again is now open in limited release.
Also featured in the film, directed by Tom Gustafson, are Cheyenne Jackson, who links up with Blackburn in a later vignette, Martha Plimpton, Rumer Willis, Jenna Ushkowitz, Sam Underwood, Nolan Gerard Funk and Al Calderon.
Hello, Again was inspired by Arthur Schnitzler's Der Reigen, a provocative 120 year-old play so controversial it was banned from public performance for decades.
Watch:
https://vimeo.com/240867289