The Kentucky Baptist Convention has threatened to kick out any member churches which intend to relax rules against hiring LGBT people.
Via it's Illumination Project committee, the Cooperative Baptist Fellowship (CBF), an affiliated group of liberal churches, has discussed the possibility of lifting the ban on hiring gay people.
However, according to the Courier Journal the Kentucky Baptist Convention has said it is "watching the situation closely."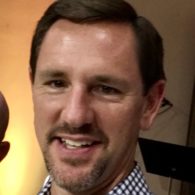 Paul Chitwood (right), executive director of the Kentucky Baptist Convention, said that if the fellowship's leaders soften their rule against hiring "practicing homosexuals," it would be "redefining sin."
To add to the concerns of both the Kentucky Baptist Convention, there also rumblings of dissent within and regarding the CBF.
Maurice "Bojangles" Blanchard, who leads an LGBT ministry at Highland Baptist Church, criticized the CBF when it offered prayers for the victims of the shooting at Pulse nightclub. Blanchard, was one of the Kentucky plaintiffs in the Supreme Court case legalizing marriage equality, said it was hypocritical in light of the ban on LGBT employees.
He has also criticized the Illumination Project for not including any LGBT people. "They're discussing our inclusion without including us," he said.
The Illumination Project committee is expected to return with recommendations for changes early next year.
(Image via Twitter)