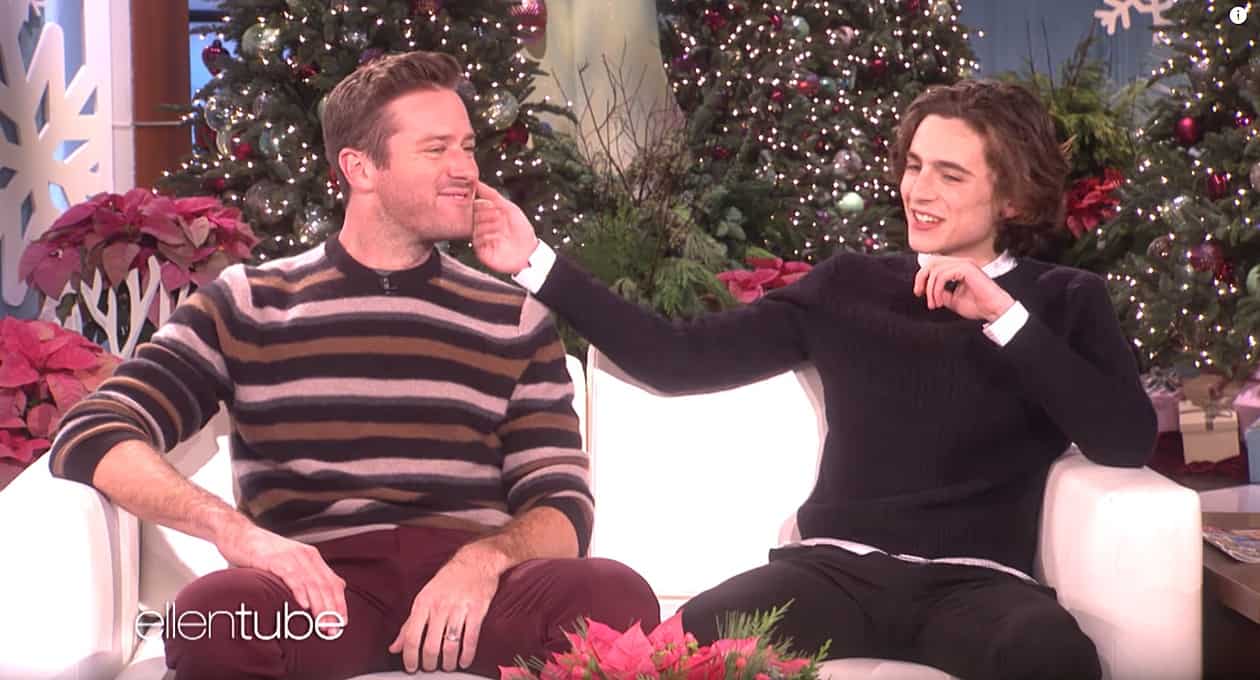 Armie Hammer and Timothee Chalamet sat down with Ellen to talk about filming Call Me By Your Name.
Ellen told them it might be her favorite movie of the year, and asked them about rehearsing for the film.
Hammer said that on the first day, director Luca Guadagnino told them to flip to a random page in the script and start doing it. They happened to turn to a scene in which their two characters make out passionately and roll around in the grass.
Guadagnino said "action" and they began.
Said Hammer:
"We're making out, and making out, and making out, and no one's saying stop, and all of a sudden we both kind of stop and look, and Luca had just walked away and left us right there, rolling around in the grass. It was a bit of an icebreaker."
Chalamet told Ellen that he discovered people have to deal with razor burn when they're kissing someone with stubble.
"That's a real thing people deal with," he said.
"Oh yes," agreed Ellen. "I don't any more. But I did."
Watch:
Armie Hammer told me all about his new love of short shorts. pic.twitter.com/eiMB55ZkQw

— Ellen DeGeneres (@TheEllenShow) November 29, 2017