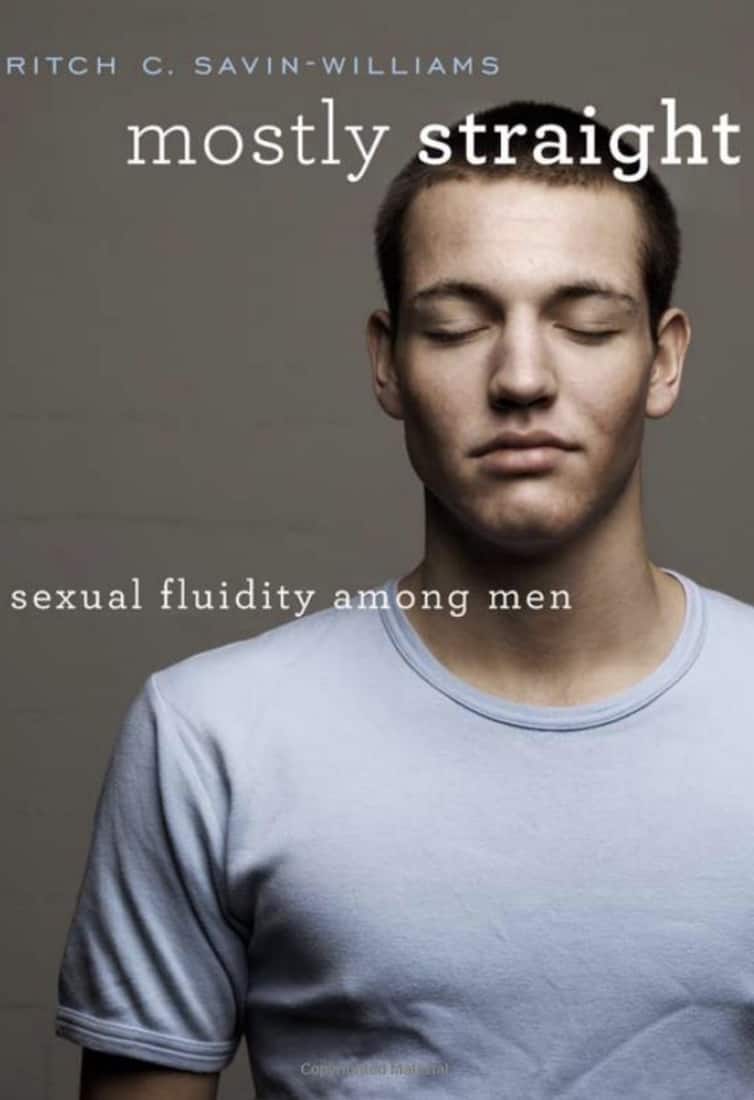 A new book, Mostly Straight: Sexual Fluidity Among Men, says there's a fourth category of male sexuality in addition to gay, straight, and bisexual which has been made possible by millennials with a more relaxed view of sexual orientation.
A growing number of men (6% according to a poll cited by author Ritch C. Savin Williams) are identifying as "mostly straight," a category "not readily available to previous generations."
The mostly straight man belongs to a growing trend of young men who are secure in their heterosexuality yet remain aware of their potential to experience far more. Perhaps he's felt attracted to or fantasized about another guy to a slight degree or intermittently. He might or might not be comfortable with this seeming contradiction, a hetero guy who, despite his lust for women, rejects a straight label, a sexual category and a sexual description that feels foreign. He'd rather find another place on the sexual/romantic continuum, some location that fits him more comfortably.
He knows he's not gay, but straight with a dash of gayness. But how much gayness? Not much — a relatively small percentage, say around 5% to 10%, of his sexual and romantic feelings. Strict rules don't apply. These attractions are sexual, romantic or both and can be expressed in various ways, from erotic fantasies to actual behavior. Perhaps he's made out or he wants to make out with a guy friend. He's participated in all-male group masturbation or is willing to receive oral sex from an attractive guy he's just met. But it's unlikely that he has had penetrative sex with a guy, though he might be willing to if the right guy or circumstance appeared. He might have had an intense guy crush. But to fall passionately in love with a guy is too much, though he might have quite strong feelings and cuddle with a best friend.
This man, according to Williams, is not a bisexual in disguise or hoping he'll turn out as fully straight one day. He also says the "mostly straight" man is not afraid to identify as bisexual for fear of social stigma, and in another part argues that "bisexual, even if it is understood as 'bisexual-leaning straight,' is too gay to accurately describe their identity."
Adds Williams:
He is not a disgruntled straight man tired of sex with women, nor is he necessarily unhappy or frustrated with the availability of heterosexual sex. He may retreat from a full identification with heterosexuality, but rarely does he gravitate toward bisexuality, and almost never does he move toward homosexuality of any sort. Thus, he is a closer cousin to straight guys than to traditional bisexual guys.
Head over to TIME for the full excerpt.
What do you think of the "mostly straight" identity? Is there also, then, a "mostly gay" identity?