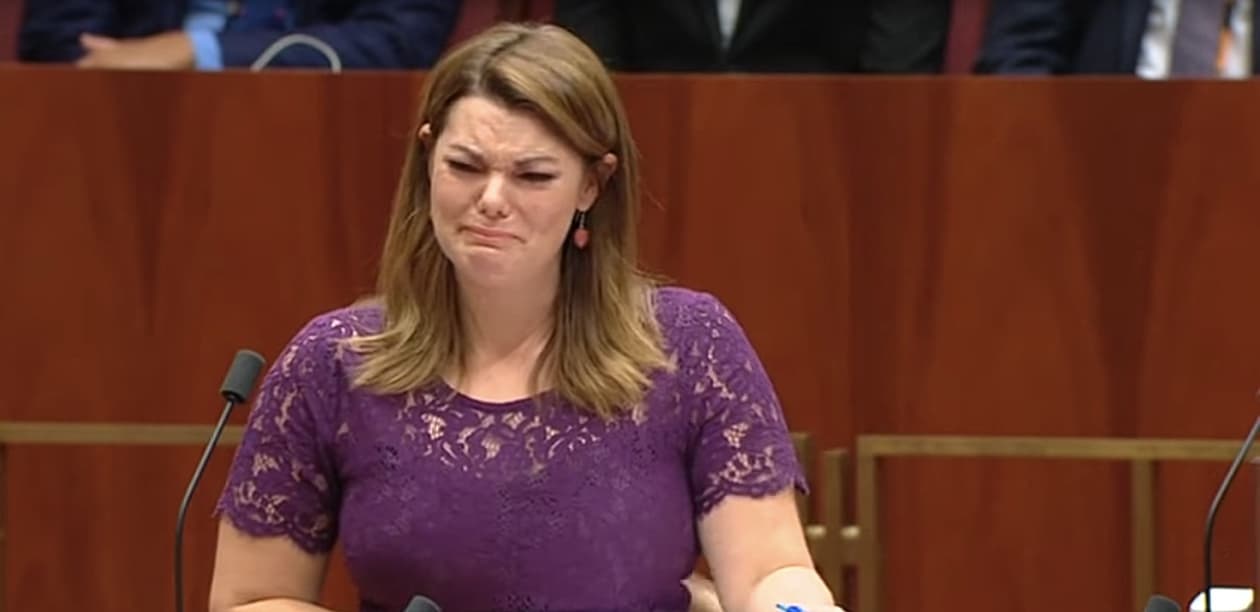 Australian Senator Sarah Hanson-Young broke down in tears several times as she made her statement during debate over the marriage equality bill.
The South Australian Greens senator could not fight her tears, or running mascara, as she issued a heartfelt apology to her former party leader Bob Brown, a gay man and LGBTIQ rights activist, that parliament was not able to make same-sex marriage legal before he retired.
She also blasted former Prime Minister John Howard's move in 2004 to change the Marriage Act to specifically make marriage between a man and a woman, which she called a bid to "single-handedly outlaw love".
"When Bob retired in 2012, I said to him, Bob I'm really sorry that we haven't been able to reverse that awful law before your time was up," Senator Hanson-Young said.
"So today … today, I stand here with my Greens colleagues finishing the job that Bob Brown started."
Added Hanson-Young, wiping mascara from her cheeks:
"In my small high school, one of my best friends was gay, and he struggled for a long time. And I remember thinking I never did quite enough to have his back. He was one of my bestest friends and we hung out and every now and then I told people to bugger off when they tried to pick on him. But it didn't quite feel like it was enough – it was just, 'well, that's the way you are so that's the way people are gonna treat you.' Young people in Australia deserve better than that."
Watch: