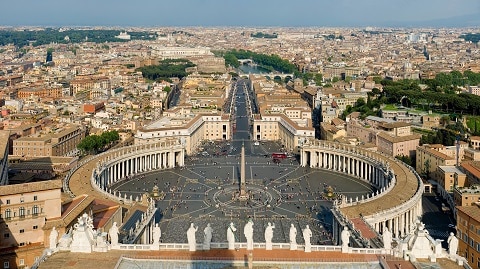 Following allegations of the sexual abuse of underage seminarians at a Vatican-run seminary, an investigation has found evidence of gay sex between boys of the same age but no instances of pedophilia.
On November 18, it was announced that the Vatican was looking into a report published in Gianluigi Nuzzi's new book Original Sin.
In 2012, Nuzzi released a book called His Holiness: The Secret Papers of Pope Benedict XVI, which examined fiscal impropriety and allegations of sexual abuse in the Vatican.
In Original Sin, Nuzzi alleges there has been homosexual sex abuse in the Vatican's St. Pius X pre-seminary for middle and high schoolers. He claims that  a seminarian was raped by his roommate. Despite complaints to school authorities, nothing was done about the abuse. The alleged rapist is reportedly now a priest in Northern Italy.
Nuzzi further claims that church authorities were informed about the abuse in 2013 but denied it had happened.
According to ANSA, the Vatican said that a 2013 investigation "relating to previous years and which allegedly involved boys of the same age" did not "find adequate conformation".
Following the latest allegations, a new Vatican probe "to shed full light on what happened" found no evidence of sexual abuse.
(St. Peter's Square, Vatican City by Diliff is licensed under CC-by-3.0)