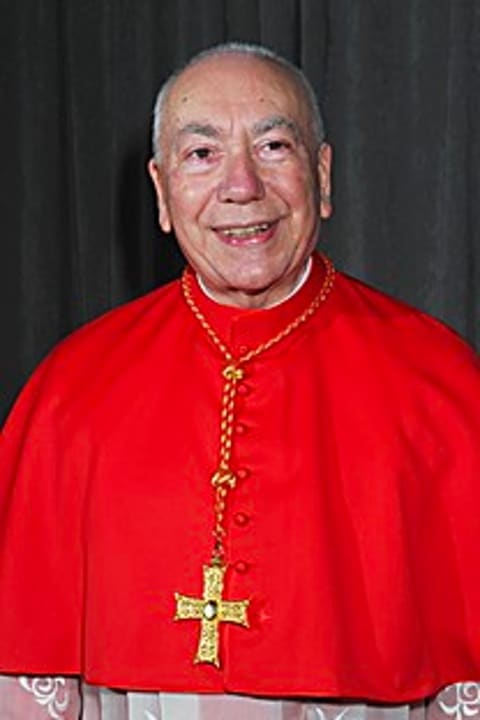 Vatican police have reportedly broken up a gay orgy at a high-ranking cardinal's apartment at the former palace of the Congregation for the Doctrine of the Faith, according to a report in Italian paper Il Fatto Quotidiano (The Daily Fact).
The occupant of the apartment is alleged to be a priest who serves as a secretary to cardinal Francesco Coccopalmerio (above), the head of the Pontifical Council for Legislative texts and a personal adviser to the Pope.
According to the paper, neighbours became suspicious before complaining about irregular behaviour of those coming and going at the apartment.
When police showed up at the apartment, they reportedly found drugs and a group of men engaged in sexual activity.
The priest was then arrested and taken for questioning.
Il Fatto Quotidiano suggested that Pope Francis has been infuriated by the news and may force Coccopalmerio into retirement.
Back in July 2016, it was reported that Pope Benedict XVI said that during his time as Pontiff he was able to break up an alleged 'gay lobby' within the Vatican.
Benedict made the assertion in his memoir The Last Conversations.
Much has been made of the so-called 'gay lobby' over the years. At the time of Benedict's resignation from the papacy in 2013, it was reported that the existence of this group heavily influenced Benedict's decision to become the first pope in history to step down. 
Benedict himself says his decision to resign was based on health reasons.
When Pope Francis was elected as Benedict's successor he acknowledged the existence and influence of a 'gay lobby', saying, "There is talk of a 'gay lobby' and it's true, it exists. We have to see what can be done." In 2014, a cardinal said that Francis has been trying to "purify" that lobby–a statement which suggests Benedict was unable to break up the gay power group as he claims.
At least one former high ranking member of the clergy, Krzysztof Charamsa, the gay priest who was fired by Pope Francis after coming out as gay, has denied the existence of a gay lobby.