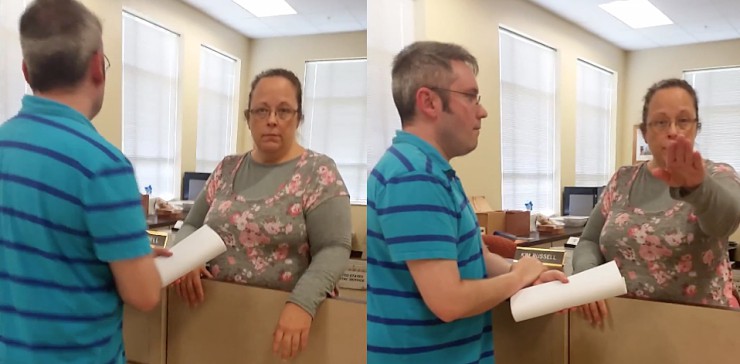 David Ermold, one of the gay men (with David Moore, above) denied a marriage license by Kim Davis in Rowan County, Kentucky, announced on Wednesday that he's officially challenging her for her job.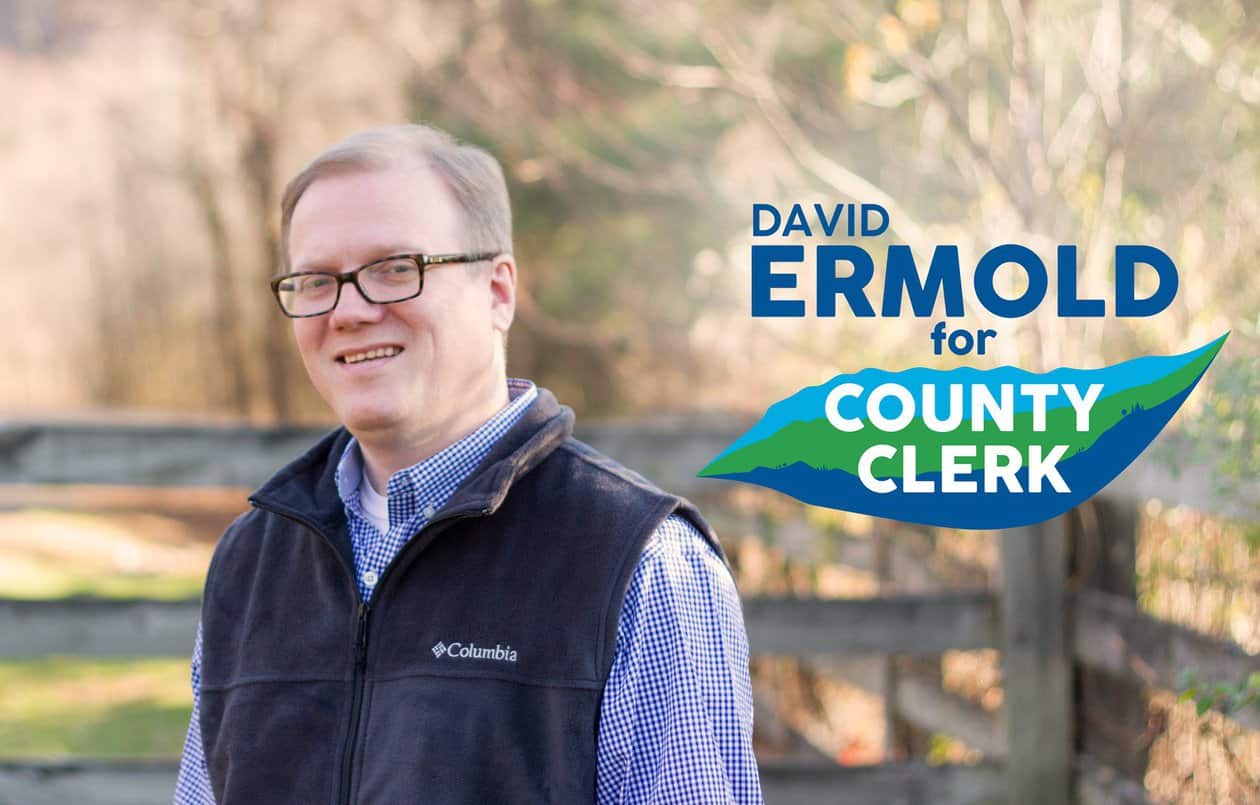 "I am running to restore the confidence of the people in our clerk's office and because I believe that the leaders of our community should act with integrity and fairness, and they should put the needs of their constituents first," said Ermold, 43, who teaches English at the University of Pikeville and directs Morehead Pride, a local gay rights organization. "My commitment to Rowan County is to restore professional leadership, fairness, and responsibility to the clerk's office. I will build upon the successes of the past, and I will seek solutions for the challenges we may still face."
…Ermold said he would bring more professionalism to the clerk's office, which includes not hiring family and friends.
"The county clerk's office has been in the hands of the same family for almost 35 years," Ermold said. "I think there's' the potential they want to keep it in the family. But everyone should have a fair shot, it should not be something that's handed down from mother to daughter and from daughter to son."
Visit Ermold's candidate page HERE and his Facebook page HERE.
Here's the moment in July 2015 they were denied by Davis:
https://www.youtube.com/watch?v=QU3yCvJWtDU
Davis announced she was running for reelection last month.
Rowan County Clerk Kim Davis will run to retain her seat in 2018 despite suggestions from some people that she run for a higher local or statewide political position, said Mat Staver, founder of Liberty Counsel.
Staver's organization represented Davis in the resulting lawsuit filed by four couples against her.
"She's not interested in any other office," Staver said.
Staver recently took Davis on an anti-gay dog and pony show to Romania, where homophobes are looking to pass a referendum banning same-sex marriage in the coming months.