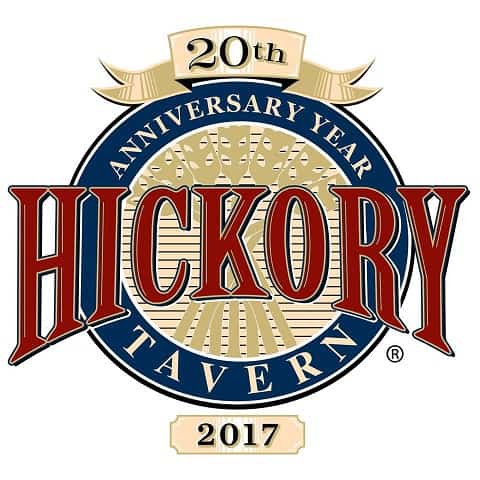 A North Carolina restaurant fired a server for posting a customer receipt online that included a note complaining about him being gay.
On November 30, a customer at a Hickory Tavern franchise in Union City wrote: "Our gay waiter made me wanna throw up my food!"
"Ruined my experience tongt [sic]," the note added, "will not be back!"
Hickory Tavern patron Lucia Stetson wrote on Facebook:
"A sweet young man was fired from his server job at Hickory Tavern after sharing a bigoted note left by a customer. Let's help him find a new job."
The restaurant later offered the server his job back after learning he may not have understood the company's confidentiality policy.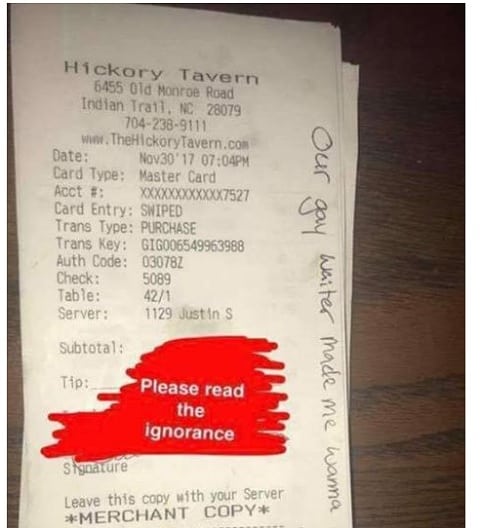 In a statement to the Charlotte Observer, the restaurant said:
"We strongly condemn the insults directed at one of our team members in remarks left by a patron on their credit card receipt.
"We value diversity and do not discriminate on the basis of race, gender, sexual orientation or for any other reason. We also value the privacy of our patrons, and posting of credit card receipts violates our confidentiality policy."
The statement added the company strives to "strike the right balance between supporting our team members and protecting the private information of our guests."