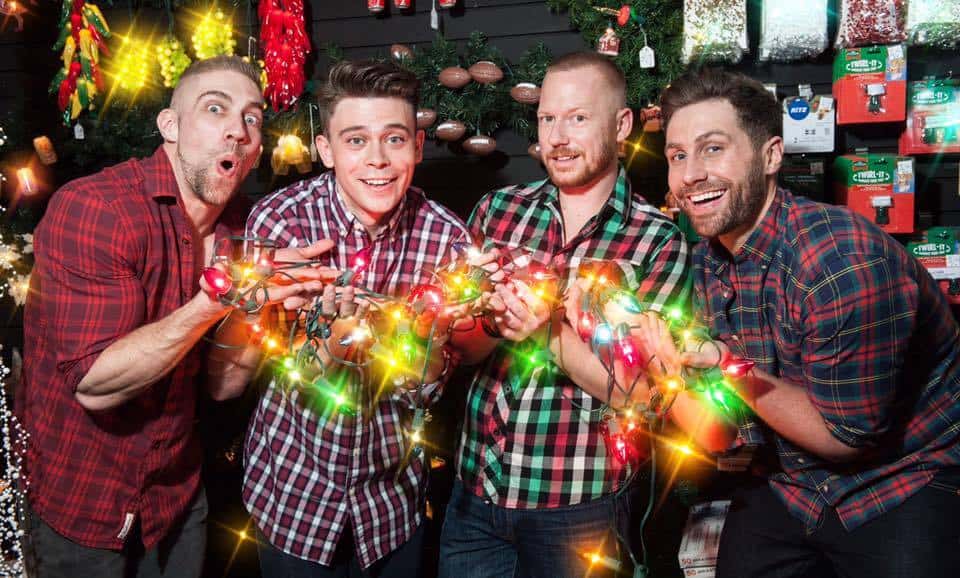 New Year's Provincetown is First Light
Light up your bike.
Get ready to plunge.
First Light fireworks on New Year's Day spark a full 5-day weekend of fun for New Year's Provincetown to start 2018 right. Download a full schedule here
 WE LOOK FORWARD EVERY YEAR TO THE ENERGY AND SINGULAR EXPERIENCE OF P-TOWN AT NEW YEAR'S AND THE POLAR BEAR PLUNGE.


THE WHOLE WEEKEND IS JUST A GREAT TIME.

–Ken Allard, Chicopee, MA
Inns, restaurants, bars, clubs, galleries, beaches, hikes, dunes and die-hard denizens of the Outer Cape Cod ready to welcome  you to the five days of First Light. Book a room. Reserve your tables. Make some plans.
How would you like to celebrate last year and get set for the next?  Romantic getaway? Get some cozy time with that special person or persons in a well appointed room. Indulge, in a gourmet way. Prix fixe. Champagne toast. Small plates. Street bites.
PROVINCETOWN HAS GREAT NIGHTLIFE…NEW YEAR'S WEEKEND IT'S NOT CLOGGED WITH AMATEURS WHO DON'T KNOW HOW TO HAVE A GOOD TIME.

–Sean Spalding (2nd on left) Dorchester, MA
Food. Books. Bikes. Booze. Crafts. Craft Beer. Champagne. Music. Brunch. Killer Whales (just sighted). Show Tunes. Dance bars.  And the parking is Free!
Spiritual retreat? Commune with nature? Um, we're surrounded by Cape Cod National Seashore, the stomping grounds of some of the most hardy, diligent, creative and independent folks for hundreds of years, and galleries are open. Take a hike. Read a book. Ride a bike. (and light it up). Don't drive all weekend.
Make some resolutions. Break them. Indulge. Recover. Repeat. All in one cute little, not very judgemental, town.
Music? Yup. Live. Show. Retro. Dance. Karaoke. Folk. Family. New Wave. Singalong. Holiday. Piano Bar. Reserve and download full schedule.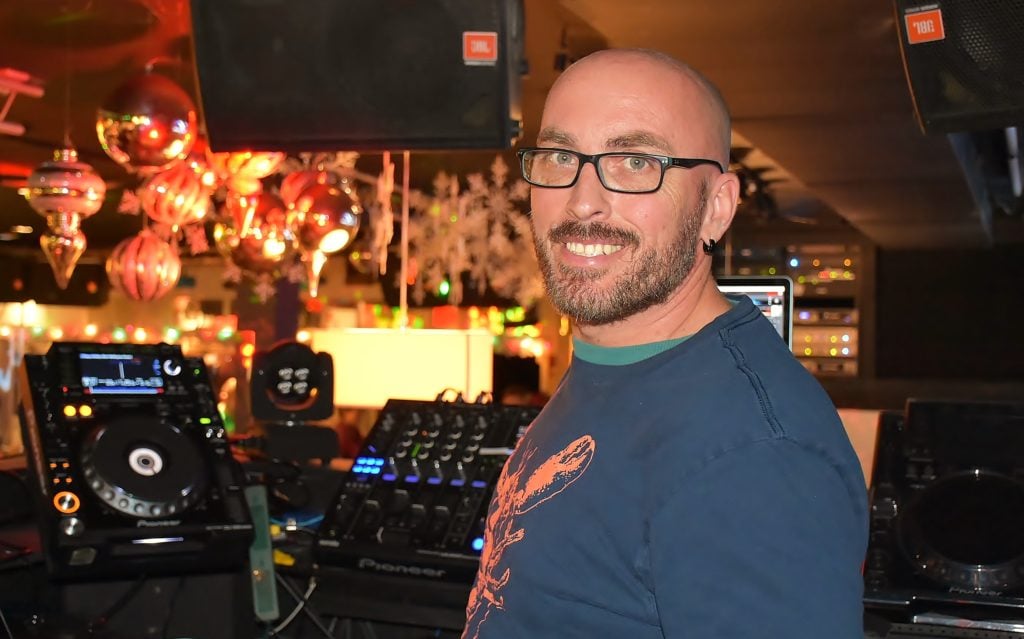 Nightlife: Bars and clubs are open.
Your favorite watering holes Shipwreck Lounge, the Wave Bar, the Atlantic House, Porchside Bar, the Macho Bar, Purgatory, and Paramount will be as packed as they are during the sweaty summer months.
Plus: On New Year's Eve, bars and clubs can stay open an hour later than the other 364 nights. And after?
There will be pizza…somewhere. Oh right, there will be…
Food: Small plates. Prix Fixe. Brunch. Champagne toasts. Snacks. Buffets. Street food. Locavore. International bites. Lobster, duh, and more. Download what's open and be sure to reserve as big nights will fill up.
Restaurants including Strangers & Saints, The Pointe, Central House, The Red Inn, Bayside Betsy's, Spindler's, Fanizzi's, Sage Inn at Pilgrim House, Tin Pan Alley and many others – will be open for special parties and New Year's Eve menus and will feed us through the weekend.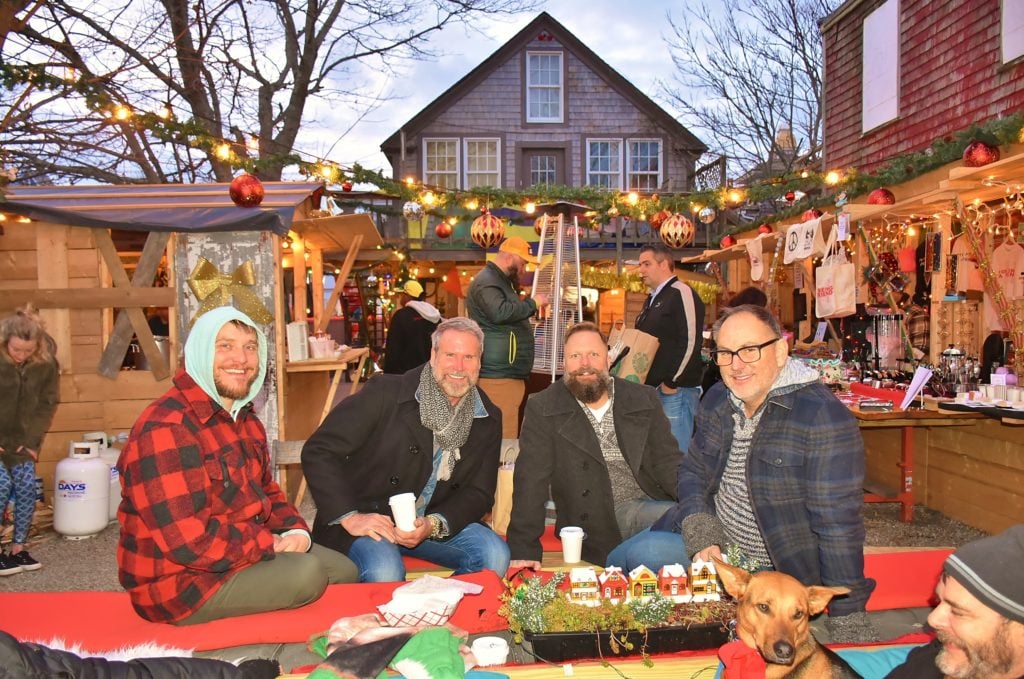 And the Canteen Holiday Market celebrates Cape Cod's local artisans and serves delicious food with ice skating all weekend.
Entertainment. Concerts, Drag, live performance
The hunky string quartet Well Strung (opening photo) performs a "Home for the Holidays" concert at Town Hall (with Chris and Trevor who are set to make a run for big bucks in CBS' Amazing Race this January).
Suede, Jon Richardson, Zoe Lewis, and Bobby Wetherbee are just some of the other musicians here for the weekend.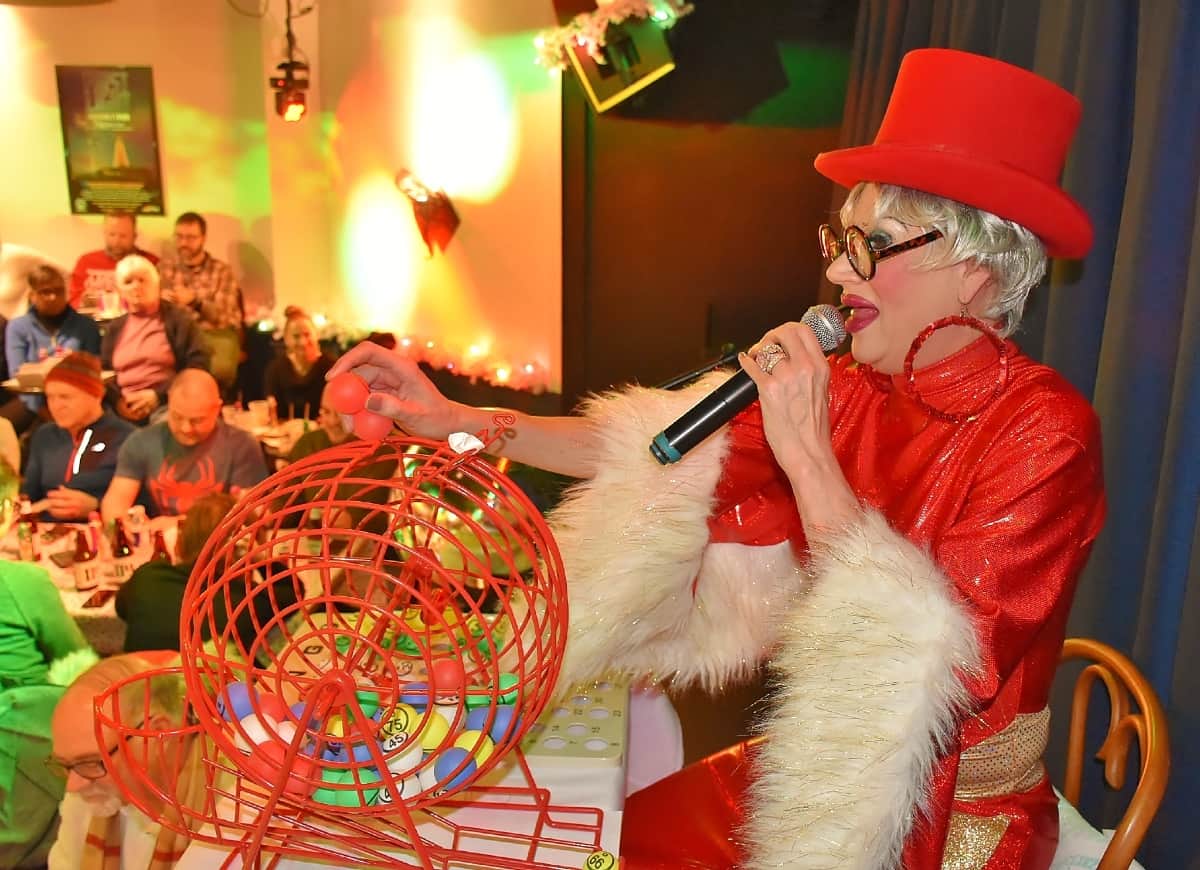 Provincetown's favorite drag queens have special shows lined up, with Miss Richfield 1981 performing "Fall On Your Knees" as well as a special Drag Story Time at the Provincetown Library. Thirsty Burlington hits the stage for a "Holiday Spectacular". Tiki Bronstein (above)  calls out the numbers at Drag Bingo, and Billie Jean and Tisch DeWilliams serving as cohosts for a night of Illusions featuring top celebrity impersonators.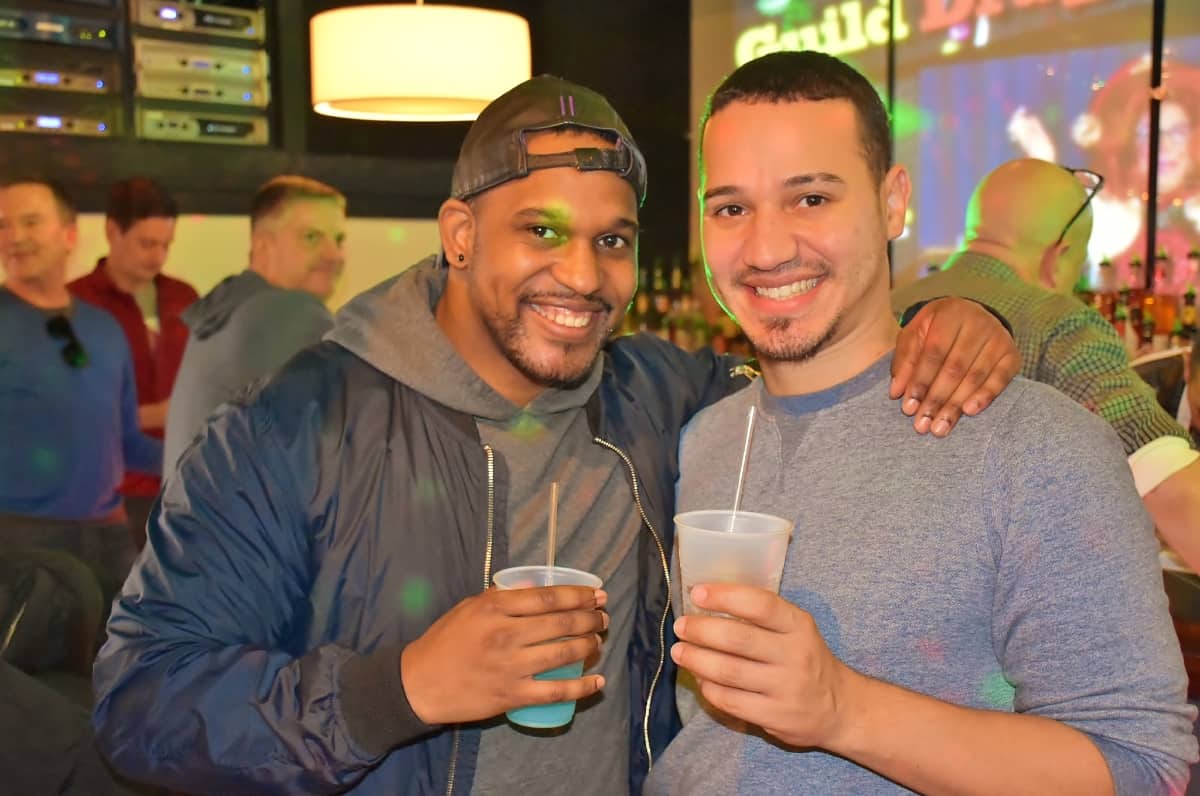 TRY GOING OUT IN NEW YORK OR BOSTON, AND YOU'RE STUCK TRYING TO GET AN UBER, A VALET, TO CONNECT WITH YOUR PEOPLE.
Try something new and different. Unique to New Year's Provincetown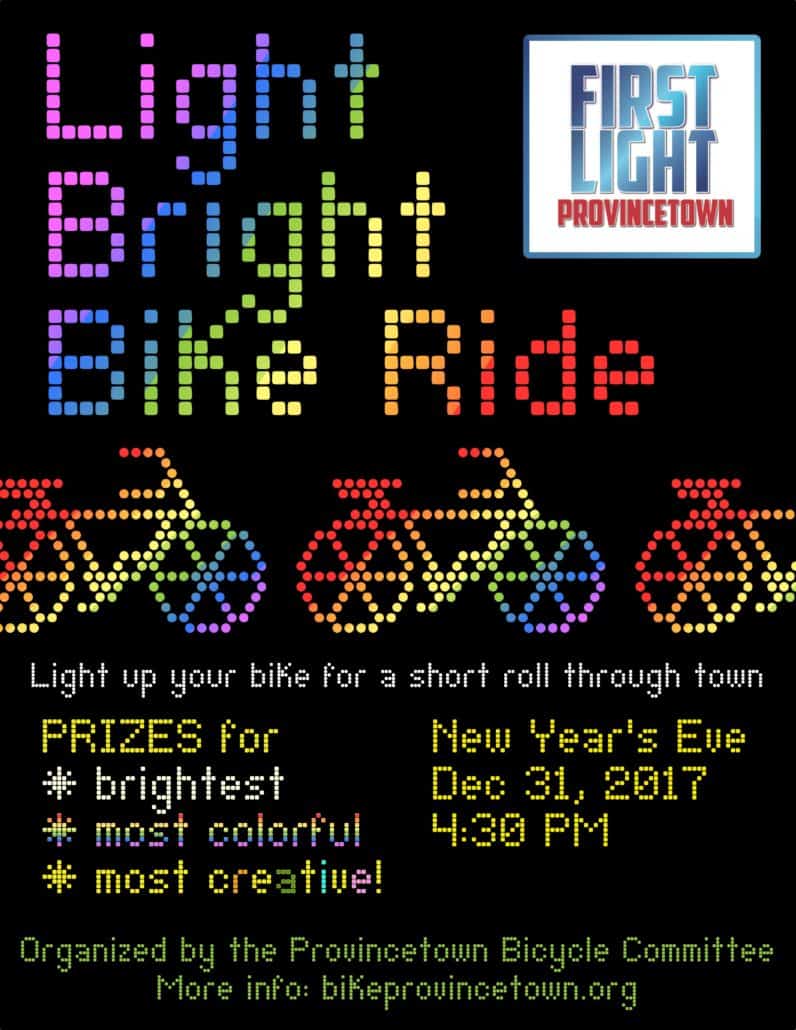 The Light Bright Bike Ride, a fun contest with prizes for the brightest, most colorful, and most creative, will parade down Commercial Street on New Year's Eve day.
And the icy cold embrace of Provincetown Harbor is waiting for all the entrants of The Polar Bear Plunge to start 2018 with a bracing dip.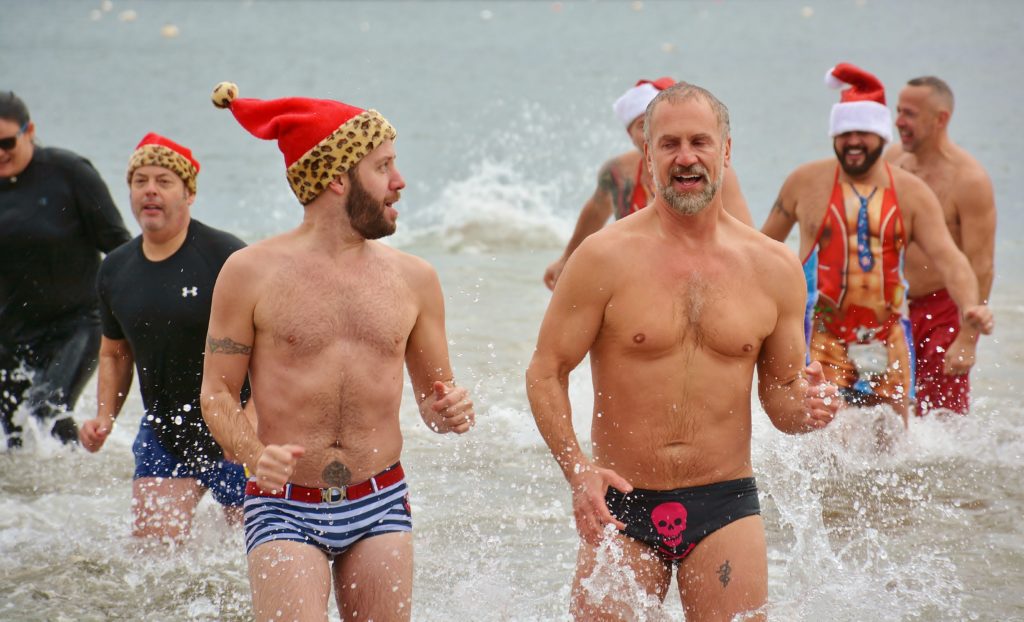 And we can't forget the fireworks. As soon as the sun sets on the first day of the year, a glorious fireworks show dazzles over Cape Cod Bay.
In Ptown, walk out your door and celebrate new year's with like-minded individuals .
Make your plans now. Full schedule and info HERE.
We'll see you hear when the clock starts counting down…
Photo Credits
Ken Allard by Shania LeClaire Riviere
Sean Spalding by Jim Lande
All others by Dan McKeon