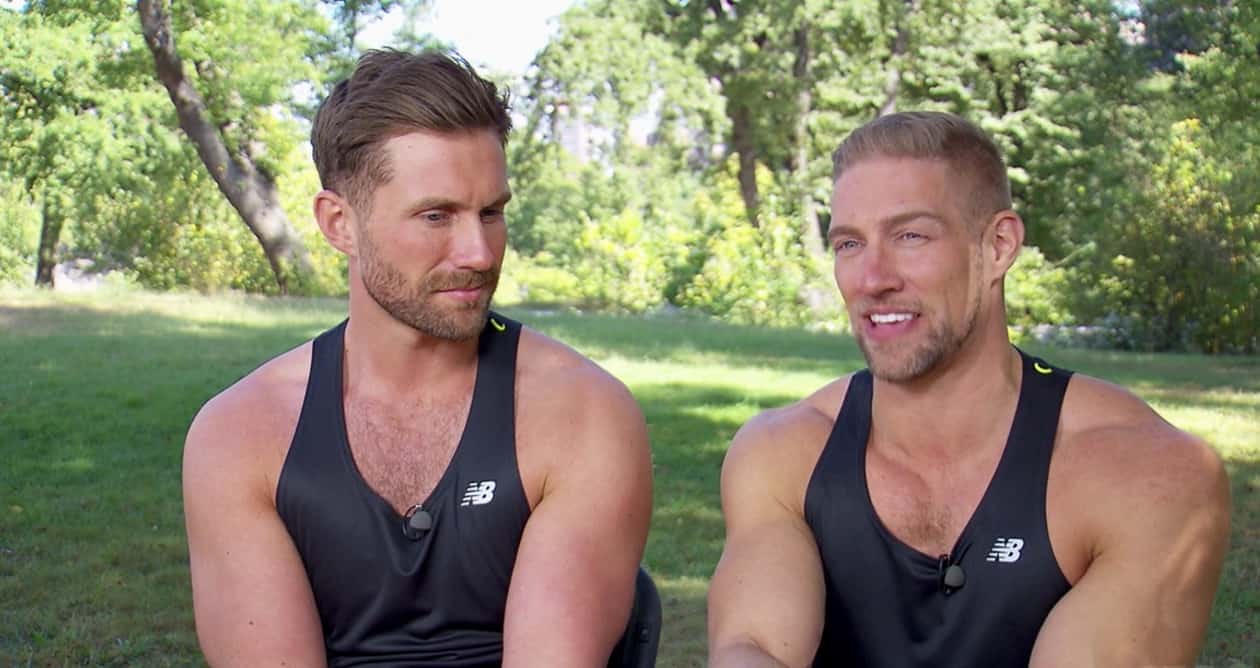 Trevor Wadleigh and Chris Marchant, two members of the gay string quartet Well Strung (featured many times here on Towleroad) are competing on Season 30 (!) of The Amazing Race.
Producers introduced the cast today in a series of videos.
Host Phil Keoghan told  TV Guide: "Our goal in Season 30 was to pick the most competitive teams in the history of The Amazing Race. If you look on paper at who we have lined up at the starting line this season, you will see we have teams that are the best of the best in their chosen field, hot shots — and hot dogs — in their chosen fields. And then there are a few wild cards in there."
The cast includes former NBA players, 'Goat Yoga' owners, IndyCar drivers, firefighter twins, and competitive eaters.
The show premieres Wednesday, Jan. 3 at 8/7c on CBS.
Watch their cast video:
https://www.youtube.com/watch?v=IE-zf40UPYA
The full cast:
https://www.youtube.com/watch?v=5ZZtmzYqmwc