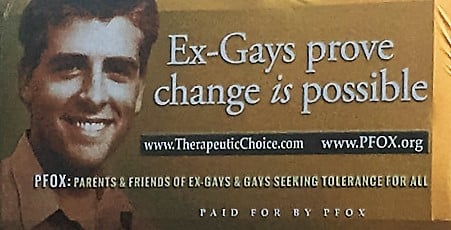 A New York City Council bill banning conversion therapy for everyone has been passed by the New York City Council in a 43-2 vote with one abstention.
The legislation, which is expected to be signed by the mayor, goes further than bans that have passed in some states on conversion therapy for minors, and will prohibit it for adults as well. But people who do the therapy for free, such as clergy members, won't be affected.
"Conversion therapy is barbaric and inhumane," said Council Speaker Melissa Mark-Viverito. "We will ensure all individuals will be able to live without fear of coercion to change into someone they're not."
Individuals will receive a $1,000 civil penalty for the first violation, $5,000 for the second violation, and $10,000 for each subsequent violation, the bill's text states. The proposed law will go into effect 120 days after it officially becomes law.
The Council passed the bill at its monthly stated meeting, with 43 members voting in favor of banning the therapy. Two Council members—Brooklyn Councilmen David Greenfield and Chaim Deutsch—voted  against it, and Bronx Councilman Andy King abstained.