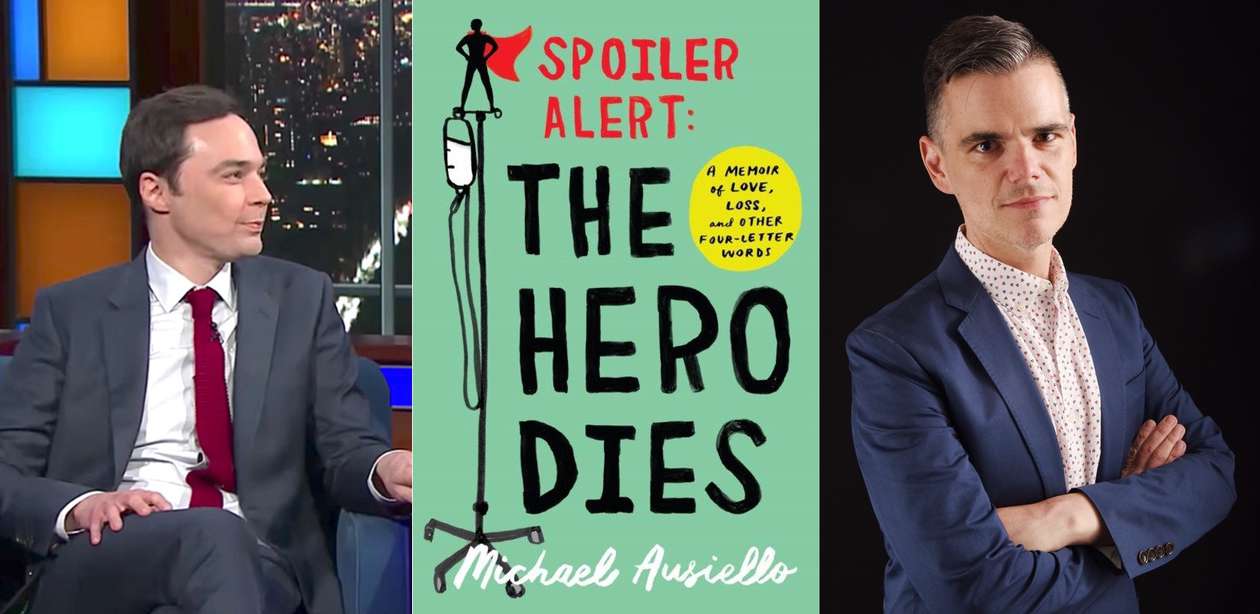 Jim Parsons (The Big Bang Theory) will star in the film adaptation of Michael Ausiello's heartwrenching and hilarious memoir Spoiler Alert: The Hero Dies.
Deadline reports: "Jim Parsons and Todd Spiewak's That's Wonderful Productions has optioned the film rights to Michael Ausiello's acclaimed memoir Spoiler Alert: The Hero Dies, with Parsons attached to star. Parsons and Spiewak will be producers, and Ausiello — the Founder and Editor-in-Chief of Deadline's sister site TVLine.com — will be executive producer.
We often link to Ausiello's scoop-heavy, insightful and intelligent television entertainment site TV Line so Towleroad readers might be familiar with his name. Spoiler Alert: The Hero Diesreveals another side of Ausiello. It's an emotional, sometimes dark and often funny memoir of a 14-year relationship that ends with the heart-wrenching death of his husband Kit, who succumbed to a rare form of neuroendocrine cancer in 2015 after a nearly year-long battle.
In September we featured Ausiello reading from the book as part of our Towleread series. Listen to it HERE.
Parsons championed the book when it came out:
https://www.instagram.com/p/BYyxd8KBg2g/?hl=en&taken-by=therealjimparsons