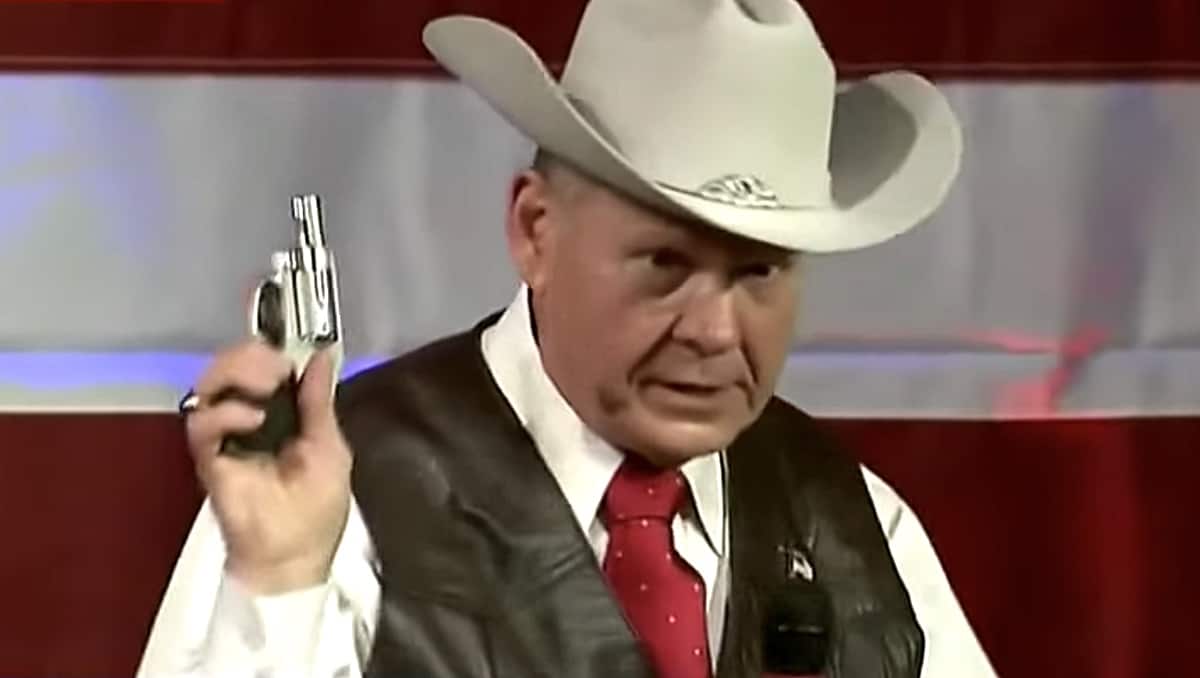 ALABAMA. Roy Moore still hasn't conceded despite the fact that numbers are against him: "Alabama Secretary of State John Merrill announced Wednesday that a total of 366 military ballots were returned from overseas and 4,967 provisional ballots were cast. That is short of the 20,000-vote deficit that Moore needs to close."
IAN MCKELLEN. Gandalf reveals the three letters he says women used to write on headshots that were code to directors for, 'I'll have sex with you.'
EVERY VOTE MATTERS. Virginia Democrat Shelly Simonds wins House of Delegates seat by ONE vote. But WAIT….late breaking…it's a tie?
BULLYING THE PRESS. "You need the prayer more than I do, I think. You may be the only ones."
Pres. Trump offers to allow reporters to stay for Ben Carson's prayer: "You need the prayer more than I do, I think. You may be the only ones." https://t.co/CFdzczE0fE pic.twitter.com/33To4DShvc

— ABC News Politics (@ABCPolitics) December 20, 2017
MAR-A-LAGO. Ticket prices rise for New Year's Eve event. "Ticket prices for the annual Dec. 31 bash at Trump's Mar-a-Lago club in South Florida are going up to $600 for dues-paying members and $750 for their guests, according to members of the private Palm Beach club. Last year's tickets went for $525 for members and $575 for guests."
FANTASY WORLD. Savannah Guthrie confrots Paul Ryan over the GOP tax bill.
"Are you living in a fantasy world?" – @SavannahGuthrie asks House Speaker Paul Ryan the morning after the Senate passed the GOP tax bill. pic.twitter.com/uu8frcPNdC

— NBC News (@NBCNews) December 20, 2017
INDONESIA AND GAY MEN. It doesn't get better, does it: "This week, prosecutors notified Mr. Handoko's family that he had been sentenced in absentia to two years and three months in prison, convicted of violating Indonesia's antipornography law, which includes a ban on striptease performances.
THE WINNER. Of Season 13 of The Voice….
JARED KUSHNER. Chris Christie says he deserves investigation. "I'm telling you that he deserves the scrutiny, you know why? Because he was involved in the transition and involved in meetings that call into question his role."
"(Jared Kushner) deserves the scrutiny .. He was involved in the transition and involved in meetings that call into question his role" – Chris Christie tells @NicolleDWallace on #DeadlineWH pic.twitter.com/2b9Lnqm5GL

— Deadline White House (@DeadlineWH) December 19, 2017
THE NEST. Workers at Shanghai's stadium accused of assaulting LGBT person: "I am investigating… it originates from one of our service managers following a customer into the ladies washroom on the misunderstanding that it was a man going into the wrong washroom (which CAN happen). The two stories diverge significantly. But my service manager shows evidence of physical beating. Regardless, I am sure that anyone that knows The Nest or our team or me… will know that there was no way that any of this unfortunate incident was fueled towards the LGBTQ community… we embrace all… and have members of this community amongst our team, our families, and our guests every night."
CAT PISS. Strange smell detected in Wilmington, North Carolina.
DUNSTABLE, UK. Footballer's wife "glassed" man in violent pub attack after calling him "gay." "She left her husband to watch the Euro 2016 match between Germany and Italy while she went to a pub, the White Swan in Dunstable, with a friend. A hearing at Luton Crown Court was told that inside the pub she began "bantering" with the victim, Matt Deanus, accusing him of being gay. When he responded by saying he would show her how gay he was, she threw her wine over him and violence ensued, the court heard."
MERRY XMAS. Elton John had an intimate holiday lunch with his office.
POSTHUMOUS VIDEO OF THE DAY. Lil Peep "Save That Sh*t"
SINGING COCKATIEL OF THE DAY. Cockatiel imitates iPhone ringtone but can't stand the sound of its own voice.
HUMP DAY HOTTIE. Cyril Kazim.