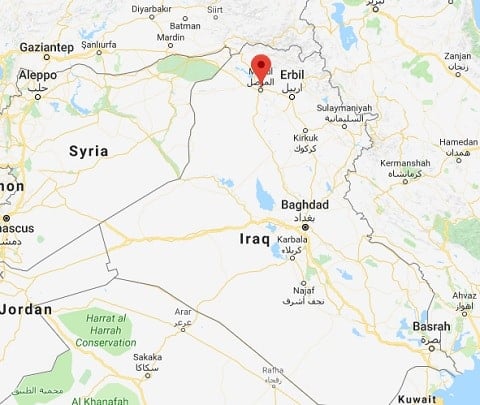 ISIS religious leader Abu Omer, who is notorious for executing gay men by throwing them from buildings, has escaped justice by paying a $7,500 bribe.
Omer was captured by Iraqi security forces last week after civilians in Mosul reported his hideout to security forces.
In a 2015 video clip, Omer – known as "white beard" – is shown addressing a crowd before three men accused of homosexuality and blasphemy are forced to their knees and beheaded.
https://twitter.com/allmanmall/status/949610640586534912
However, Clarion Project is reporting that Omer was arrested and released just minutes later after paying the bribe in a police station in Mosul.
Local official Zuheir Hazzen el-Jaburi said:
"I was in Mosul when a force from police intelligence arrested a man. After questioning they were told he was the mufti for the right bank of the [river in the] city – an ISIS member.
"We asked people who he was, and they proved he really was ISIS' mufti. After he was arrested, he left a motorbike behind. An hour later we saw the motorbike was no longer there.
"We inquired about it. They said he was released 10 minutes earlier after he paid 75 notes [$7,500]."
El-Jaburi added that this type of corruption is rife in Iraq.
In 2016, ISIS threw a 15-year-old boy from a roof after he was discovered engaged in a sexual act with an IS leader.