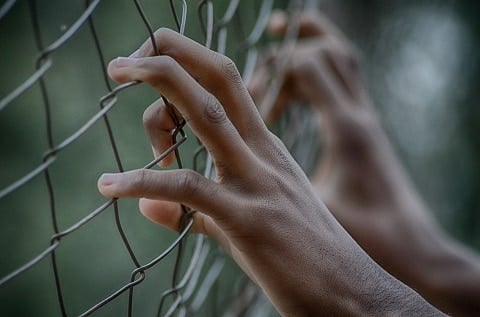 A gay prisoner has filed a federal lawsuit claiming he was repeatedly raped and beaten after he was assigned to a cell with a man who had earlier threatened him.
The then 21-year-old inmate is seeking damages for physical and emotional pain and suffering as well as a punitive award.
Representing the alleged victim, Denver attorney David Lane said: "This is malice. This is sadistic. They set him up to be beaten and raped and that is exactly what happened to him."
The Denver Post reports:
The victim told several correctional officers including two lieutenants that eight members of an American Indian prison gang called The Boys including William Mexican had threatened him, the lawsuit says. Mexican was later convicted of assaulting his cellmate.
The threats began on Aug. 6, 2014, when Mexican and two other gang members accused the victim of being gay. Members of the gang "voted him off the yard," telling him they would attack him if he didn't go into segregation.
The victim made "an emotional plea" to numerous prison officials that his life was in danger and asked to be placed in protective custody. One official only smiled at the request, the lawsuit says. Officers investigated the threats by asking gang members about them.
All of the inmates denied the allegations except Mexican, who "openly admitted to having made threats," the lawsuit says. Mexican told investigators he "would have issues" if the alleged victim was returned to the same yard.
The report was given to the warden. Prison officials formally disciplined the victim for being "deceitful," about the threats, the lawsuit says.
On October 8th, prison officials placed the man in the same cell with Mexican. A prison lieutenant is alleged to have said he "didn't give an **** about doing cell safety checks before assigning cellmates." Indian is said to have taunted his victim in front of corrections officers.
Over the next three days, Mexican allegedly raped the victim and forced him to clean blood off the walls and floor. The man said he repeatedly pushed an alarm button which was ignored.
Mexican, who is serving time for sexual abuse by force or violence and assault resulting in serious injury, has admitted he assaulted the victim because he didn't want fellow inmates to think he "condoned homosexuality," the lawsuit says.