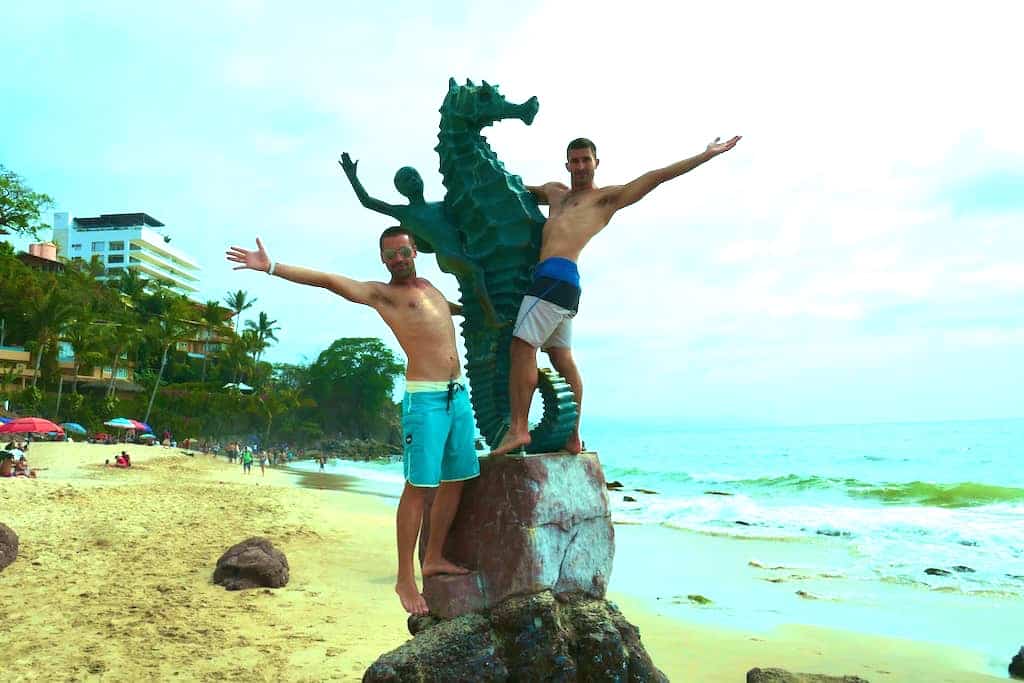 Puerto Vallarta is one of our favorite places to visit in Mexico. It's extremely gay friendly, with awesome beaches, lots of gay parties, and of course, plenty of sexy friendly Mexicano locals.
"PV" is a resort town located on Mexico's Pacific coast in the Jalisco state. It's famous for being one of the most welcoming places for the LGBTQ community in Mexico and therefore many expats live here, so English is widely spoken.
These are our favorite 5 great things to do in Puerto Vallarta, which we tried, loved and highly recommend you try out too.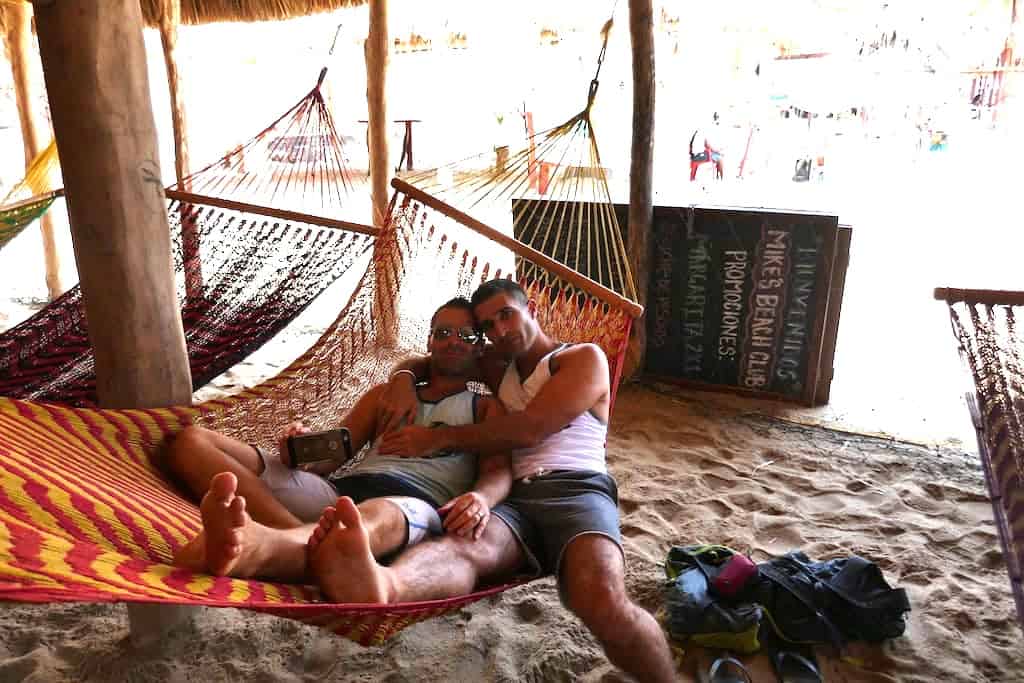 #1 Hang out at the Playa Los Muertos gay beach
This is the best beach hangout in PV. Playa Los Muertos (meaning "Beach of the Dead") has several gay beach clubs. The two main ones are Sapphire Ocean Club and the Mantamar Beach Club. Both have their private beachfront area with deck chairs, along with pool and restaurants.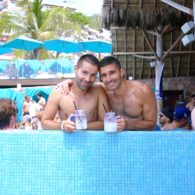 Sapphie is the smaller of the two and more intimate. We absolutely loved Mantamar, which is huge. The pool here is extremely popular with the gay boys and is usually the place where most of the famous gay pool or beach parties will be taking place. The only downside is the large number of vendors who will approach you throughout the day to buy souvenirs, beers, massages and more. A simple "no gracias" will send them off on their way.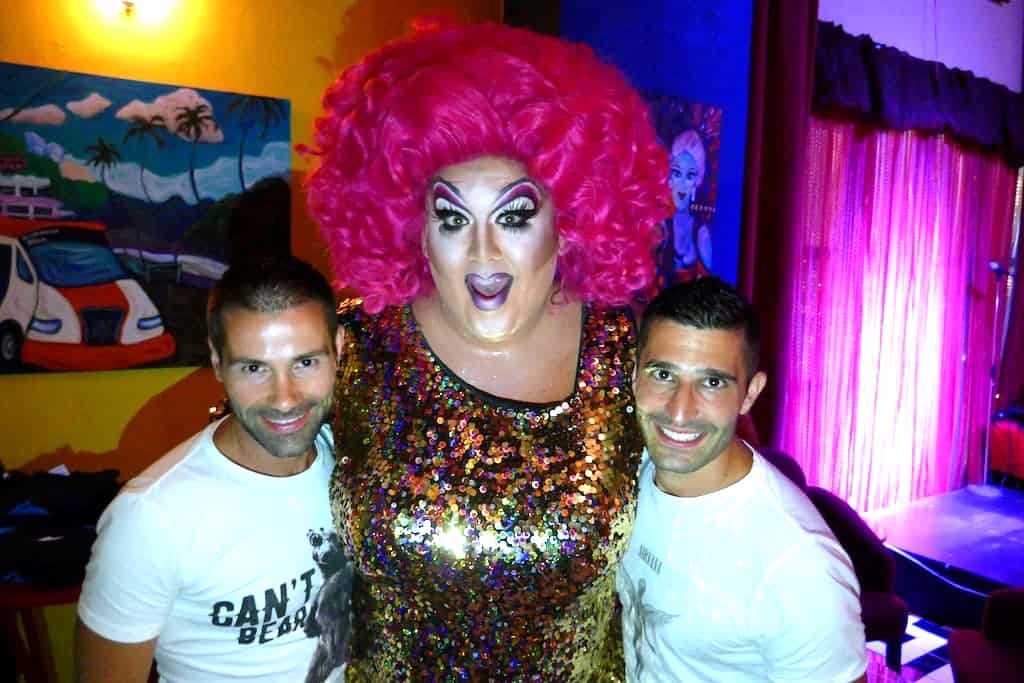 #2 Dive in to the super fun gay nightlife
The nightlife in Puerto Vallarta is buzzing with life. There are loads of gay bars and clubs, mainly located in the South Side of the Romantic Zone area. The most popular bars to start the night at are Los Amigos, Reinas Bar and Mr Flamingo. We particularly love Reinas Bar, which has a strong British theme, and has a variety of outfits, wigs and shoes for guests to use, so you can play dress up with your friends.
In terms of clubs, the most popular are Paco's Ranch, La Noche, and of course any parties happening at the Mantamar Beach Club. Most will feature a drag show and a few go go dancers. Latino pops rule the music scene here, so if like us you love dancing to Despacito, Shakira and Maluma, you'll be in paradise here.
Puerto Vallarta also has an excellent Gay Pride week, usually on the 3rd week of May. For us, the Puerto Vallarta gay pride was one of the best we've experienced, with heaps of events, epic parties and some of the best drag queens, like Mama Tits (above).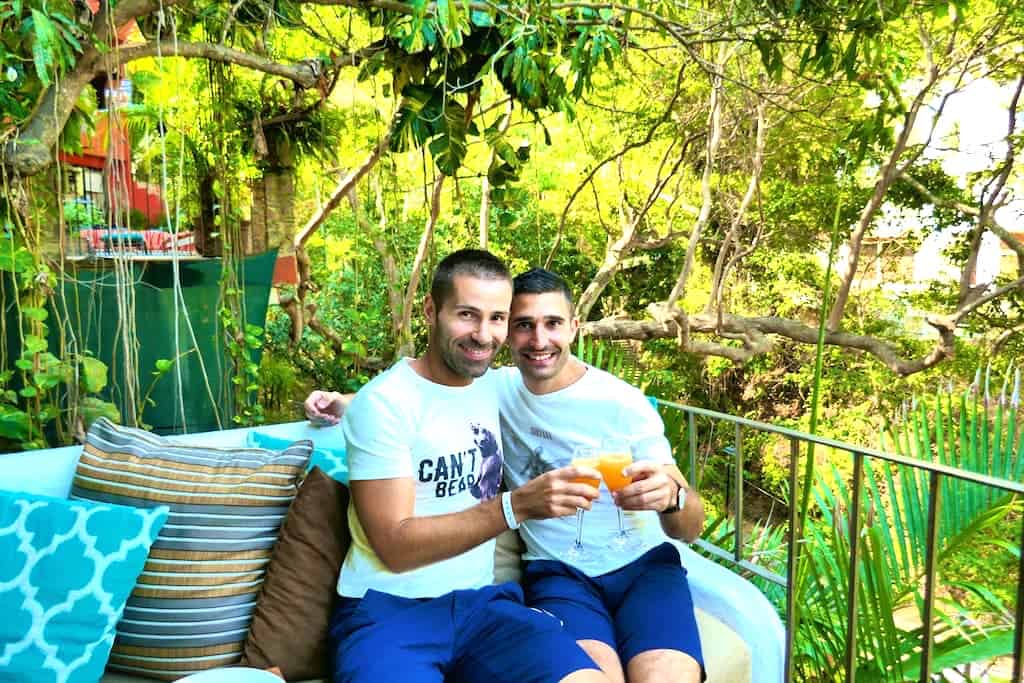 #3 Have brunch at Casa Cupula
Casa Cupula is an institution in Puerto Vallarta. It is one of the finest male only, gay luxury boutique hotels. The in-house restaurant is called Taste, which is famous for its Sunday brunch.
We came here to nurse a hangover after a heavy night out partying on the previous Saturday. It's a popular spot with other gay travelers in the city, so most people you met in the club the night before, will no doubt be hanging out here on Sunday.
Casa Cupula is located up on a hill in the Alta Vista neighborhood, so has some pretty impressive views of PV and Banderas Bay down below. The food is delicious, with a mix of local and international dishes, yummy mimosas and fresh fruit juices. This is one of the places you want to be seen!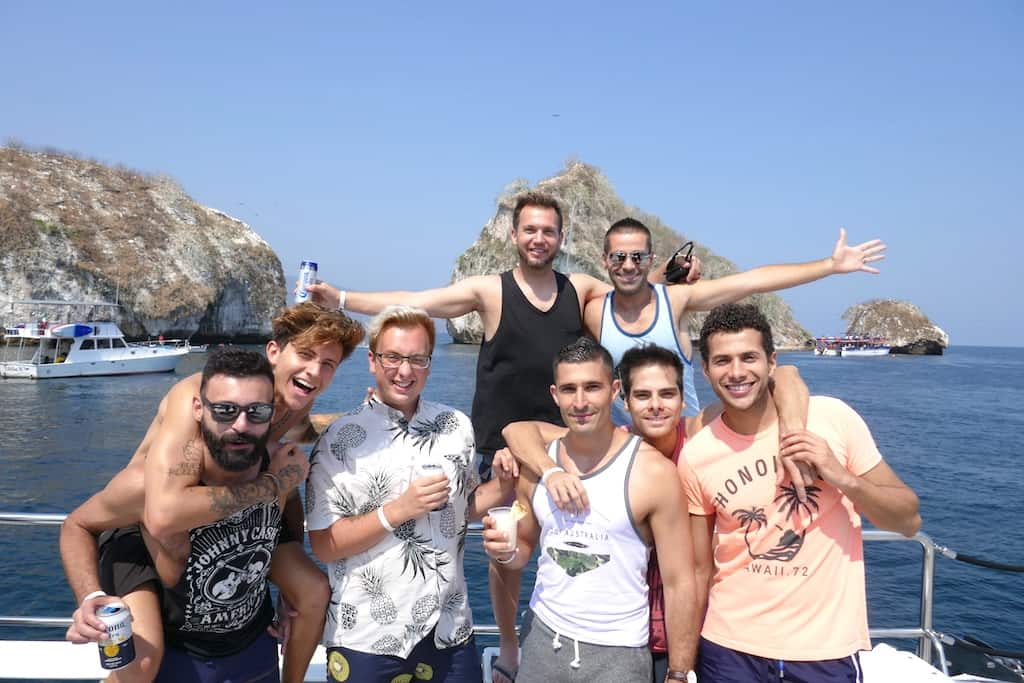 #4 Water sports
There's plenty to keep the adventurous travellers busy in PV. You can go snorkelling, kayaking, paddle boarding, scuba diving and jet ski.
We got a group of friends together and rented out a yacht for the day. We passed right up to the iconic Los Arcos islands and did some kayaking and paddle boarding around here, then just spent the rest of the time hanging out in the sunshine around Banderas Bay. We definitely recommend renting a yacht for the day to get the most out of the city's different water sports.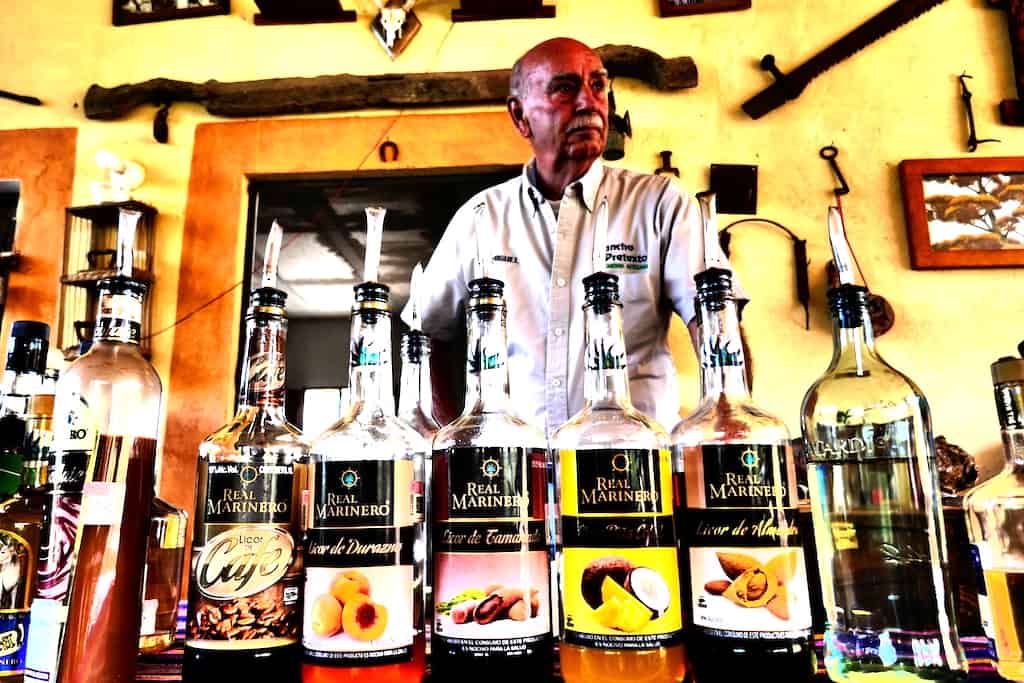 #5 Visit a raicilla brewery
The Jalisco region of Mexico is famous for producing raicilla (pronounced rye-see-ya). Like tequila and mescal, raicilla is made from the agave plant, but it is only allowed to be produced in Jalisco.
In Jalisco, the agave is roasted in an above-ground brick or clay oven, so it has a more floral-like flavor and doesn't have the smoky flavor taste you associate with mezcal drinks.
Raicilla is not yet famous internationally (yet), so this is the only place you can try it and buy a few souvenir bottles to take back home with you.
Stefan and Sebastien are a Greek/French gay couple who quit their jobs in 2014 to travel the world. You can read more on their gay travel blog.