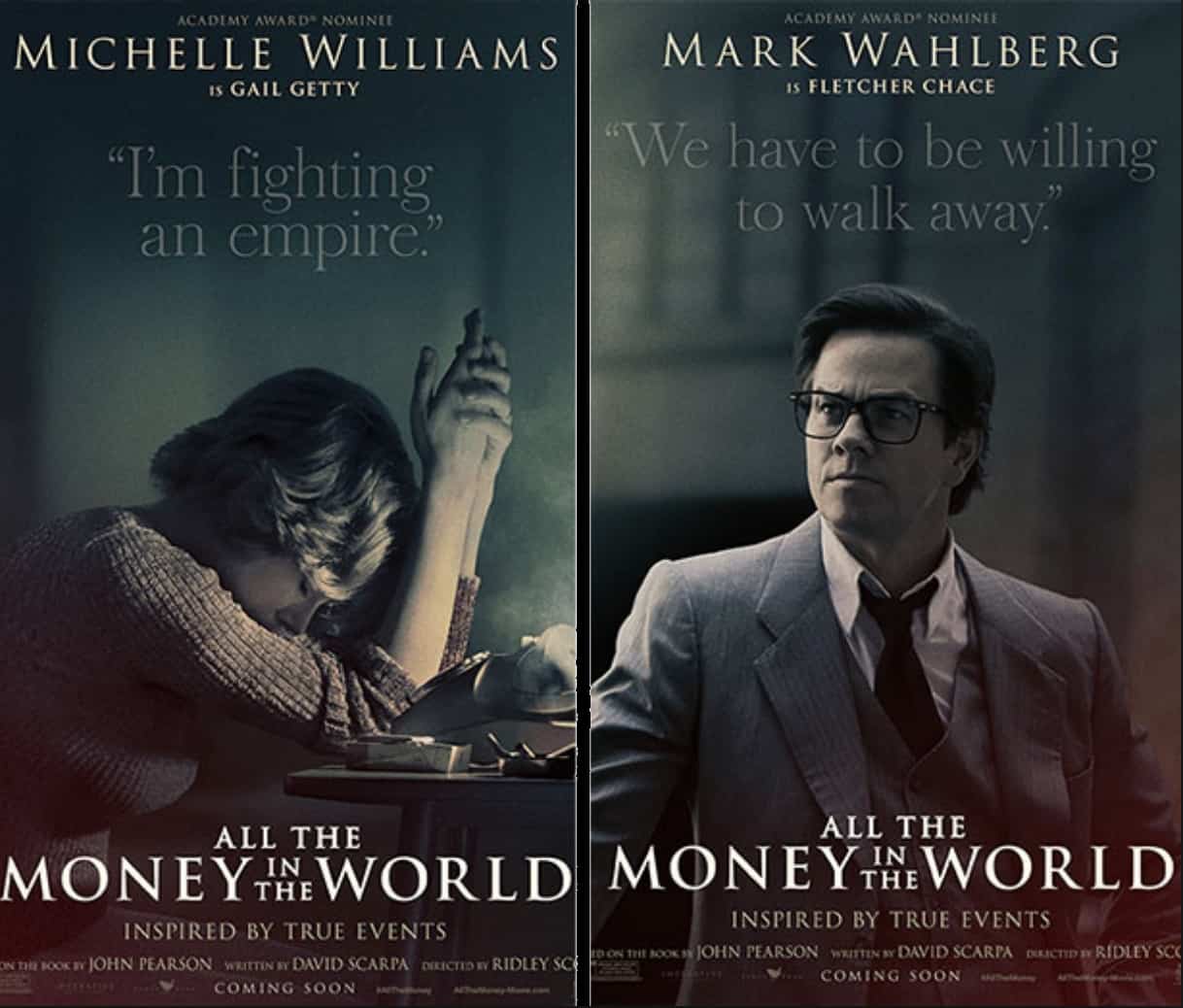 The gender pay gap in the entertainment industry has perhaps never been illustrated more starkly than in news that Mark Wahlberg was paid $1.5 million for reshoots of All The Money in the World while his co-star Michelle Williams was paid less than $1,000.
That works out to Williams being paid less than 1% of her male co-star.
Ridley Scott's Getty kidnapping drama was hastily reshot the week of Thanksgiving after a cascade of sexual misconduct allegations were made public against Kevin Spacey, who previously starred in the drama as billionaire J. Paul Getty.
Scott transfixed the film world by quickly assembling his actors over the holiday break in Europe, reshooting Spacey's scenes with Christopher Plummer — and still making his Christmas release window.
Williams and Wahlberg are both represented by William Morris Endeavor.
Scott had previously said that all actors worked for free. Williams was not told of the fee negotiated by Wahlberg's team.
William Morris Endeavor also employs Adam Venit, the agent being sued by actor Terry Crews for sexual assault. Crews announced he was suing WME in December after Venit was welcomed back to work.