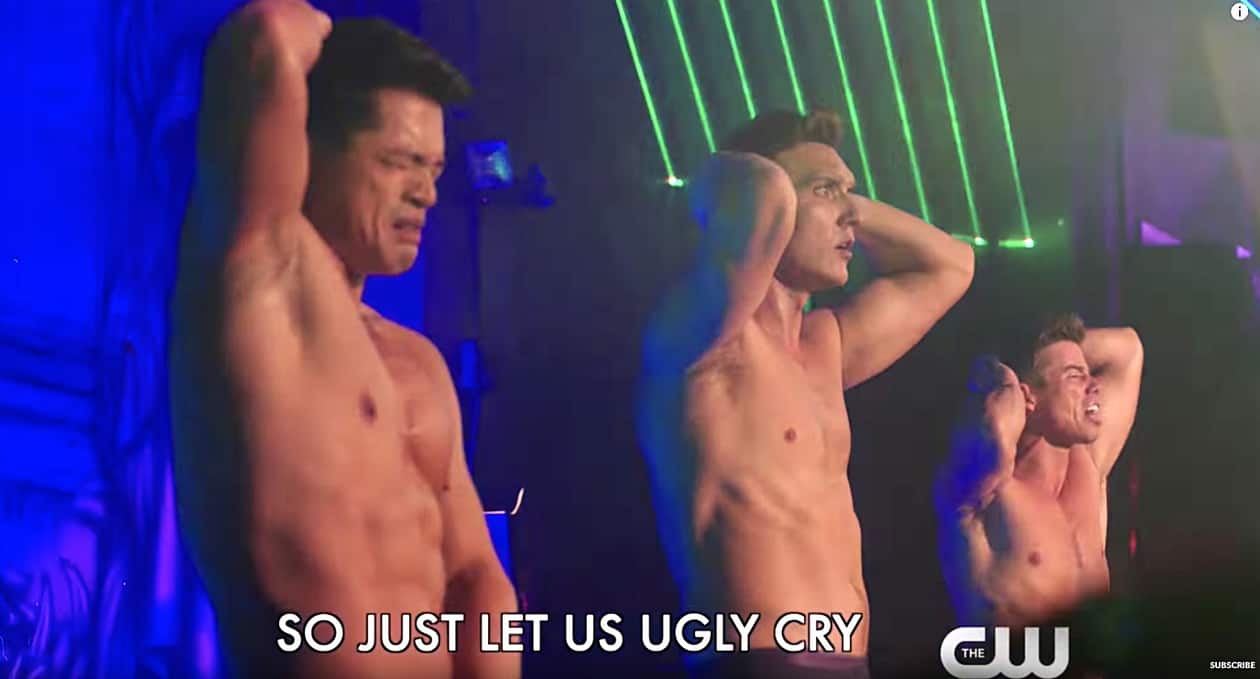 Last night's Crazy Ex-Girlfriend saw the show's men get objectified on the stage of a gay bar, stripping down and shedding some tears.
In the episode, White Josh and Nathaniel form an unlikely pair after commiserating together over their recent breakups. In the spirit of bro-ing out, they decide to work out and then hit a gay club. "WhiJo takes Nathaniel to a gay club because he's like, 'Gay bars are overrun with women from bachelorette parties appropriating gay culture for their own amusement!'" said David Hull, the actor who plays White Josh. Soon enough, they're jumping onstage and ripping off their shirts, determined to convince the world that it's a lot harder to be hot, fit, and handsome than it looks.
"It used to be called 'Hot White Guys Have Problems Too,' which is obviously funny, but they decided to add Vinnie to it, so he comes in for the last chorus," Hull said. "It's now 'Fit Hot Guys Have Problems Too,' about how no one understands our struggle."
Head over to Vulture for a longer read-out.
And this was likely the number's inspiration.
Watch:
https://www.youtube.com/watch?v=rLESEq2dRVY