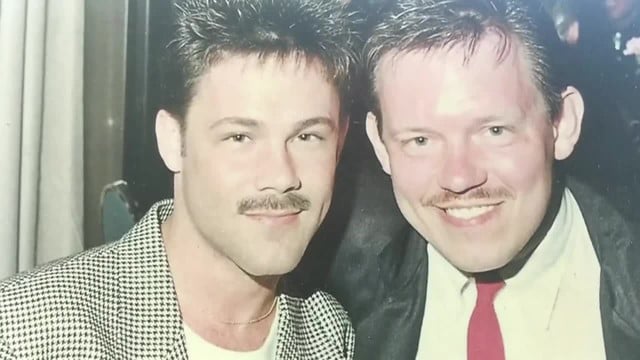 Peter Avsenew was sentenced to death on Friday for the 2010 murder of a gay couple in Wilton Manors, Florida and flipped off the victims' families in court.
Stephen Adams and Kevin Powell (above) were shot dead inside their home. They had taken Avsenew in after he had posted what was described as a sexually suggestive ad on Craigslist.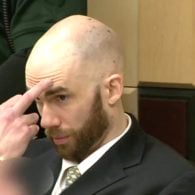 "After what happened in that courtroom just now, I'm happy that he's being put to the death penalty," Missy Badget, whose brother was also murdered, said.
Jurors spent Thursday morning hearing closing arguments from the state and the accused, who decided to represent himself.
Avsenew's remarks to the jury were brief. He told the jurors he has no regrets in life, he's proud of every decision he's made in his life and that no one knows what really happened that night.
The full 10 News report here.
The Sun Sentinel reports: "Avsenew began staying with Adams and Powell in late 2010 and, after gaining their confidence, killed them, stole their money, credit cards and car, went shopping for outdoor supplies and fled to North Florida, where his mother eventually turned him in, according to trial testimony and court records."
Avsenew represented himself in court after firing his defense lawyers.
Watch 10 News' report: