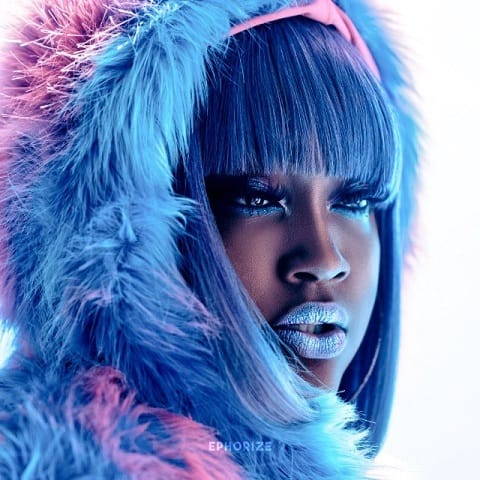 In the week that we lost one of a kind never to be replaced Dolores O'Riordan, here's some new music from Johnny Marr and Maxine Peake, First Aid Kit, The Tallest Man On Earth and cupcakKe (above).
---
Johnny Marr and Maxine Peake – "The Priest"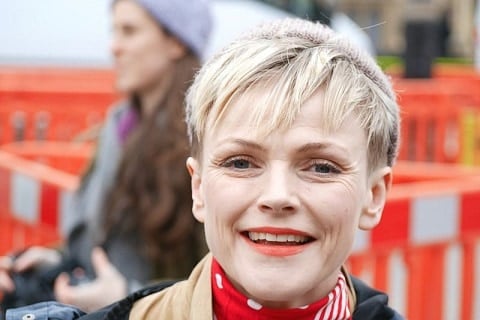 The Smiths co-founder and English actress Maxine Peake (above) released a spoken word track called "The Priest" last month.
The song addresses the issue of youth homelessness and is accompanied by a video featuring Molly Windsor who starred in the BBC's Three Girls which dramatized a real life case about the grooming and sexual abuse of young girls in Rochdale, England.
Watch the video below.
---
First Aid Kit – "Fireworks"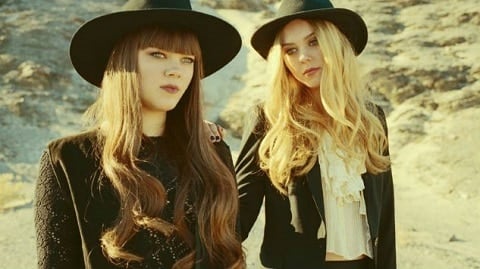 In which adorable Swedish duo First Aid Kit get all 80s-feely in the video for "Fireworks" from new album Ruins.
With references to the likes of The Breakfast Club and Stranger Things (is that a blondie Barb, god love her?), if you've not come across the duo before, think of "Fireworks" as Ally Sheedy and Haim as Molly Ringwald.
Ruins is out this Friday.
---
The Tallest Man On Earth – "When We Were Young"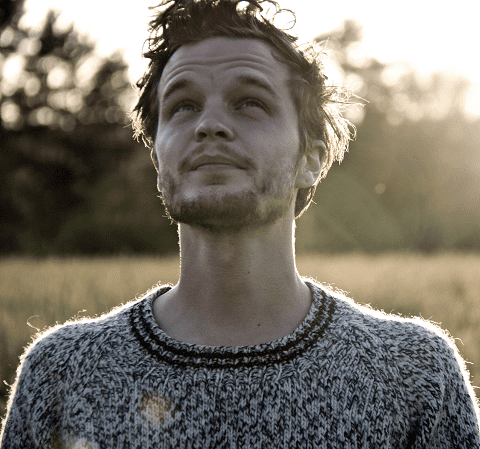 While we await a new album from The Tallest Man on Earth to follow 2015's Dark Bird Is Home, have a look at this fantastic cover of Adele's "When We Were Young."
Kristian Matsson, as he is known to his mammy, performed the track on a Swedish quiz show and is backed by local pop act Augustifamiljen.
Fans will mostly be familiar with Marsson performing in singer-songwriter mode so it may come as a surprise how well his voice lends itself to pop.
---
cupcakKe – Euphorize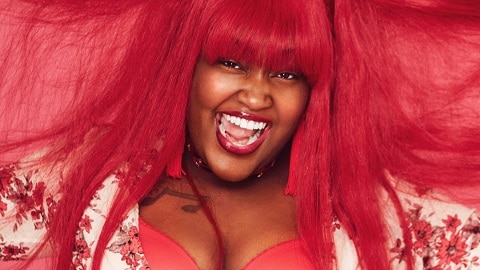 It may be that on her latest album, Chicago rapper cupcaKKe has – while retaining some of the caroonish elements of old – graduated to a more serious performer with sex still firmly on the mind.
As with many rap and hip hop albums these days – I'm looking at you Eminem – it's overlong at 15 tracks but also very self aware.
"Most people already skipped this song, 'cos it ain't about sex and killing" she says on "Self Interview."
With songs like "Spoiled Milk Titties" she may be right but the great crossover potential remains especially considering her opinions on LGBT people on "Crayons"
Boy on boy, girl on girl
Like who the f**k you like
F**k the world
Transgenders are people
So I'ma treat 'em equal
F**k a tuxedo
Tuck your dick, mijo
Transgenders are people
So I'ma treat 'em equal
https://www.youtube.com/watch?v=DXpab1XA5cU