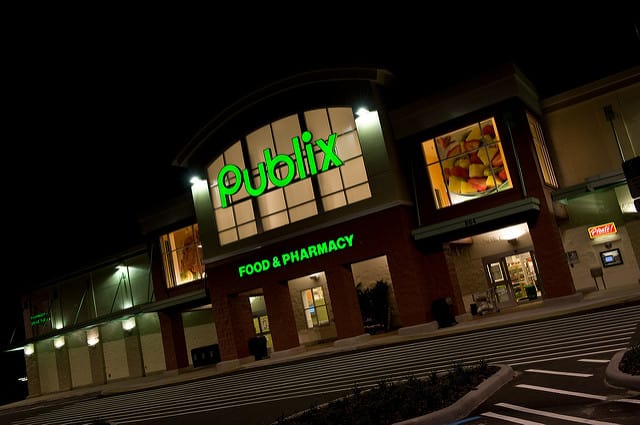 Publix Grocery chain is denying its employees coverage for pre-exposure prophylaxis (PrEP), the medication used to prevent HIV transmission. and some suspect it may be on moral grounds.
The company's rejection of what is widely considered a major breakthrough in HIV prevention is as unique as it is puzzling, said David Holland, M.D., M.H.S., an assistant professor of medicine at Emory University and director of the Fulton County PrEP clinic in Atlanta, who unsuccessfully tried to get Publix to cover PrEP for one of the company's employees. "We've started over 400 people on PrEP at our clinic alone, and this is the only person that we weren't able to get PrEP for," Holland said…
…The employee Holland assisted appealed the initial denial, was rejected twice more, and "was the only one we were not able to resolve through an appeal," Holland said. "What we found out from the insurance company was that it came, ultimately, from the employer," he added. "It wasn't just an insurance issue; it was [that] the employer did not want it covered in the insurance."
Publix officials did not respond to written questions about the company's rationale for omitting coverage of PrEP for its employees, but Holland and public health advocates believe it was unlikely due to costs. Blogger Josh Robbins first reported in November 2016 that Publix was denying its employees access to PrEP, and the reasoning behind it is still unclear.
The company's board is largely conservative and Publix scored a zero on HRC's analysis of workplace fairness. Some are concerned that "religious freedom" to deny healthcare is at the root of it, with the Hobby Lobby case standing as justification.
Three of the seven states that Publix operates in — North Carolina, Georgia, and its home state of Florida — are ranked in the top-10 states with the highest number of HIV diagnoses in 2016, according to the CDC. The Miami metropolitan area ranked first in the county in the prevalence of HIV diagnoses, with almost 39 out of every 100,000 residents acquiring the disease in 2016, while the Atlanta area, where Fulton County health officials received pushback from Publix on PrEP coverage, ranked fourth, with 1,701 new infections in 2016, or more than 29 cases per 100,000 residents, according to CDC surveillance data.
"They're not a mom-and-pop grocery store," Barrington Ward said. "For them to not know that they operate in a region that carries the bulk of the epidemic at this point, that most of the new cases in the United States occur where their grocery stores are, and for them not to provide that protection for their staff is irresponsible, at the very least. Publix's general reputation as a stellar company to work for makes their opposition to protecting their employees via PrEP even more confounding, Arromand said. "I was really shocked to learn about this because I know I have tons of friends who work for Publix and, believe it or not, I hear really great things about Publix as a corporation," Arromand said. "The fact that they are employee-driven, the fact that there are plenty of opportunities for their employees to advance as the company grows, and certainly not least, [at a company whose motto is] 'Where Shopping is a Pleasure,' working at Publix should also be a pleasure for its employees," added Arromand, who commended the work being done to increase access to PrEP in the Atlanta area, where more than 30,000 people are living with HIV.