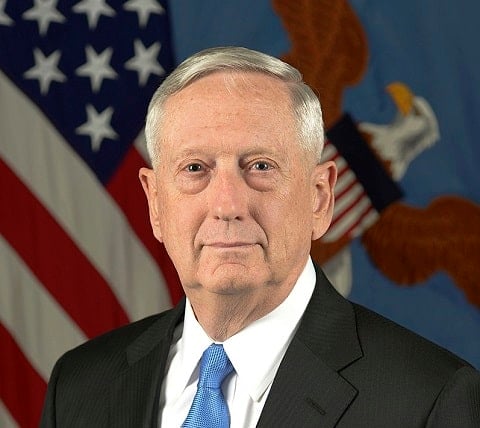 Defense Secretary Jim Mattis is expected to call for transgender members of the U.S. Military to be allowed to continue to serve despite Donald Trump's call for a ban last year.
Mattis was scheduled to brief Trump on Wednesday. However, that meeting was postponed.
According to the Washington Post, two anonymous sources said Mattis would make his recommendation to Trump this week.
Dana White, a spokeswoman for Mattis, said:
"This is a complex issue, and the secretary is taking his time to consider the information he's been given. It's an important issue, and again, he sees all of his decisions through the lens of lethality."
In a tweet-storm last July, Trump indicated he had reached his decision "after consultation with my Generals and military experts." He cited the "tremendous medical costs and disruption" he believed it would cause. These comments came despite Trump not having a plan in place.
Despite Trump's early-morning, impromptu ban on transgender troops in the military, Mattis is expected to back them staying in a report to the White House. Will the president try to overrule his Secretary of Defense? https://t.co/IfNoaiJfE4

— Josh Dawsey (@jdawsey1) February 22, 2018
Joint Chiefs of Staff Chairman Marine Gen. Joseph F. Dunford Jr. then moved to stop any changes from taking place until a new policy was adopted, a move backed by Mattis.
In an August 25th executive order, Trump requested Mattis to provide recommendations. The order gave Mattis until Wednesday to establish a plan. However, it is unclear if the President will follow the advice provided.
Since Trump's announced ban, his administration has been challenged in lawsuits. Federal judges required the Pentagon to open the military to transgender recruits beginning January 1st. The Pentagon then issued new policy guidance to recruiters on how to enlist transgender men and women.
That memo added that allowing transgender people to serve in the military is "mandatory," repeating an earlier directive by Dunford that all people be "treated with dignity and respect."