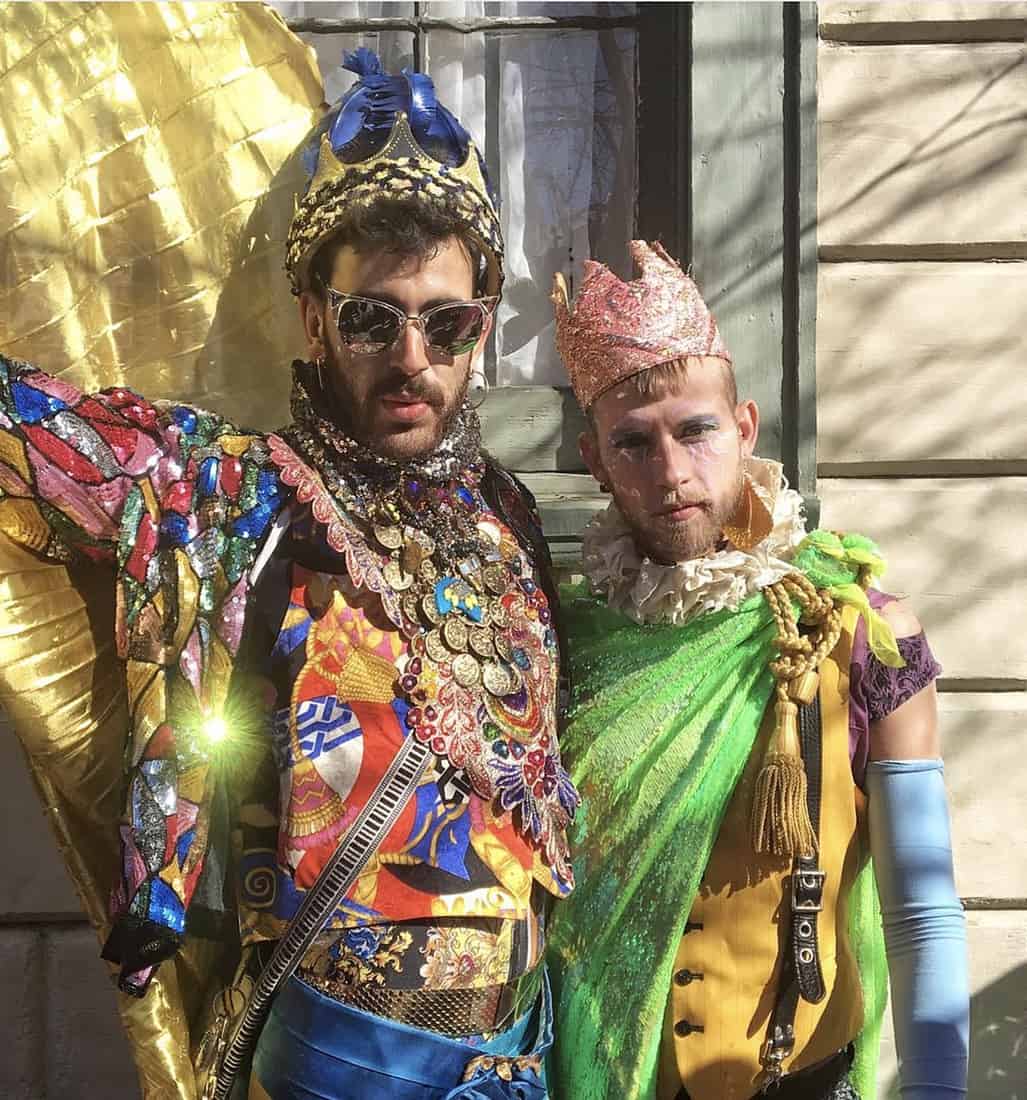 It's always the right time to visit New Orleans, and that's especially true in 2018. This year, the city celebrates its Tricentennial, which means the Crescent City's parties are going to be even better.
While you can always count on world-class cuisine, arts and entertainment, the Crescent City's social calendar is always packed with special events. No matter when you're heading to NOLA, there's sure to be something wild going on.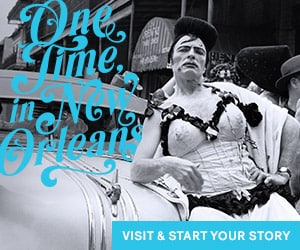 Check out this selection of annual events to keep the party going all year round.
January – March
Mardi Gras may be the most famous New Orleanian tradition, but the city's annual Mardi Gras season starts way before Fat Tuesday. Beginning in January, local Carnival krewes host their own parades, balls and other celebrations. The city has a rich history of LGBT Carnival krewes, including the Egyptian-themed Krewe of Amon-Ra, the Krewe of Armeinius and the oldest active gay carnival krewe, Krewe of Petronius. Each throws their own ball leading up to Mardi Gras.
Spend actual Mardi Gras celebrating the Bourbon Street Awards, a costume contest hosted by Ambush Magazine. Afterward, stick around for the annual Official Gay Mardi Gras Bead Toss from the Ambush Mansion.
The city gets lit each spring for the Tennessee Williams Literary Festival. Authors, actors and musicians flock to New Orleans for panels and masterclasses. It's not just for bookworms, though. Those with a flair for the dramatic can show off their acting chops with a Streetcar Named Desire-inspired contest to find the man or woman who can best scream "STELLA!"
As part of the Tennessee Williams Literary Festival, LGBT publishers, writers and activists host the Saints and Sinners Literary Festival. The festival began as a way to educate and spread awareness around HIV/AIDS, it's now a celebration of LGBT literature that's attracted the likes of Steven Saylor, William Mann and even Scissor Sisters' Jake Shears.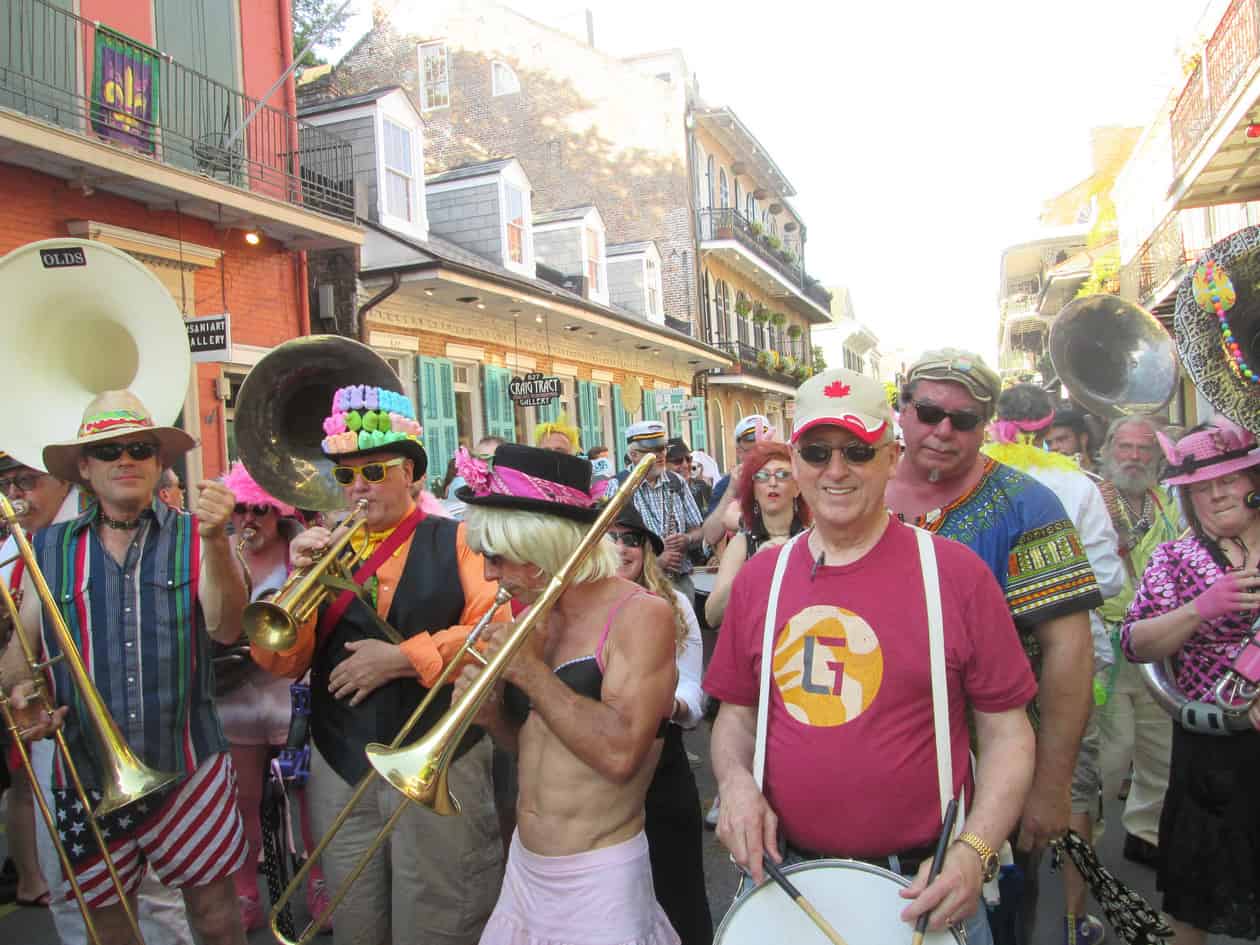 April – June
Shake a cottontail with all your favorite peeps down at the Official Gay Easter Parade, held annually. Summer suits and Easter dresses are suggested, along with, of course, fancy hats.
While not a specifically LGBT event, New Orleans Jazz and Heritage Festival is one of the world's best music festivals. Beyond its namesake, Jazz Fest celebrates a wide spectrum of musical styles, including R&B, rock, funk, Latin, zydeco and more. This year's performers at the multi-day festival include Aerosmith, Aretha Franklin, Sting, Beck, Lionel Richie, David Byrne, Bonnie Raitt, Khalid, Sheryl Crow, and many, many more.
You've likely never celebrated Memorial Day quite like the folks who have participated in the Mascara Run. The yearly LGBT bar crawl challenges runners to eat (or drink) a designated item at each stop while progressively getting more dressed in drag. At the first stop, you might put on heels, then a wig at the next, so on and so on. Proceeds go to the New Orleans Center for Creative Arts, a performing arts high school located in the Marigny.
One of the most important events for the Crescent City's LGBT community is New Orleans Pride. The weekend-long celebration has nearly tripled in size since 2012. Held annually during the third week of June, the festivities include a kick-off party, family day, parade, after party and a brunch.
New Orleans best businesses and entertainment are rewarded at the Gay Appreciation Awards, hosted by Ambush Magazine. The red carpet and gala event raises money for Southern Decadence and its charities with proceeds from VIP private tables, door donations and tips. Categories include Neighborhood Bar of the Year and Circuit Party/Event of the Year, among others.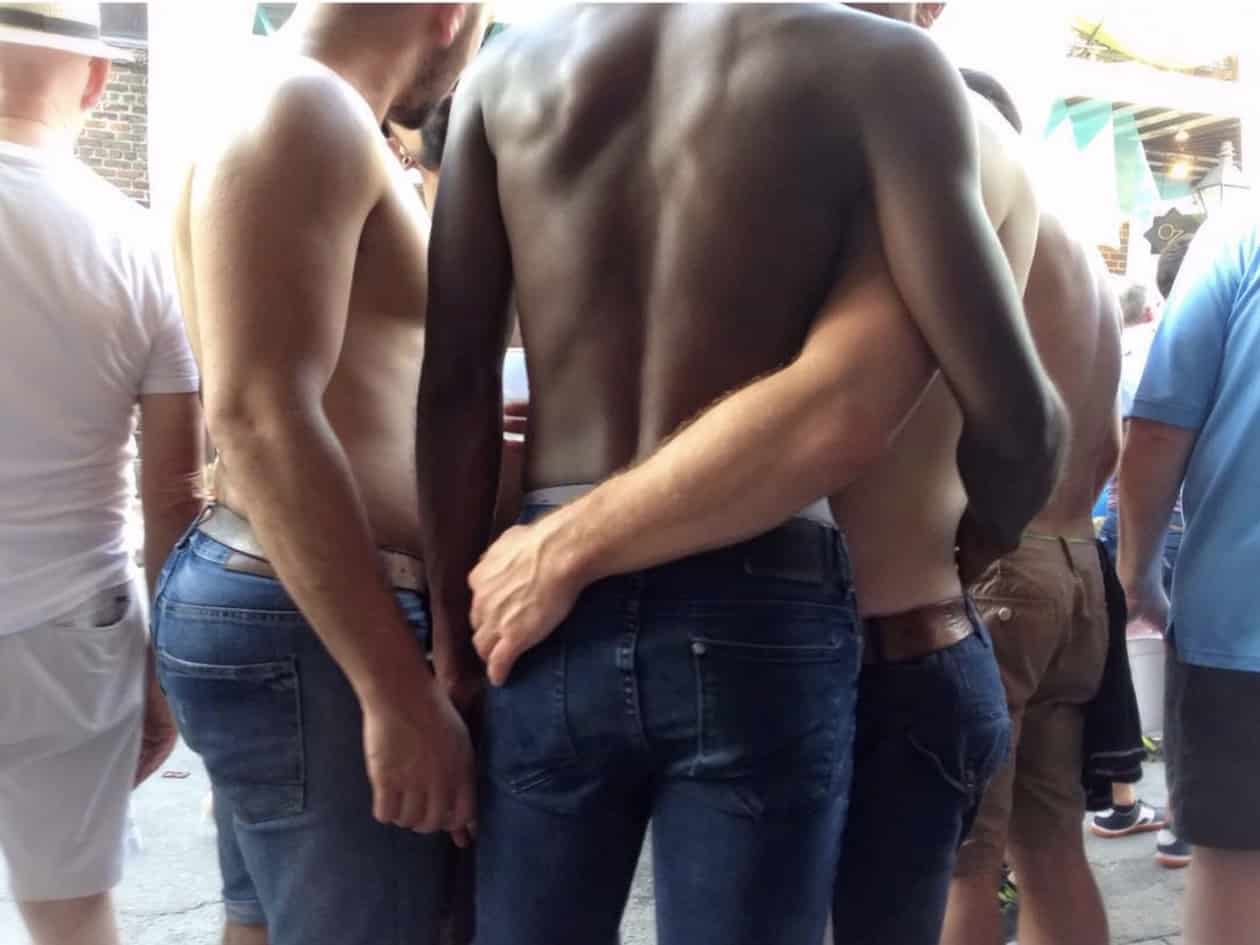 July – September
Any aspiring mixologist (or curious lush) would be remiss to skip Tales of the Cocktail, a yearly gathering of the world's best bartenders and dozens of the city's bars and restaurants. New Orleans has a rich history of cocktail innovation. It's home to creation of the Sazerac, Hurricane, Vieux Carré, Ramos Gin Fizz and more.
Running's a real drag for the New Orleans Hash House Harriers, sponsors of the Red Dress Run. As the name implies, the 3-4 mile run encourages participants to complete the race in a red dress (or less).
New Orleans' largest LGBT event is Southern Decadence, which attracts hundreds of thousands of visitors to the city each Labor Day weekend. Often referred to as simply "Gay Mardi Gras" this raucous celebration is one of nation's premier LGBT traditions. Expect costumes, a parade and lots of wild parties.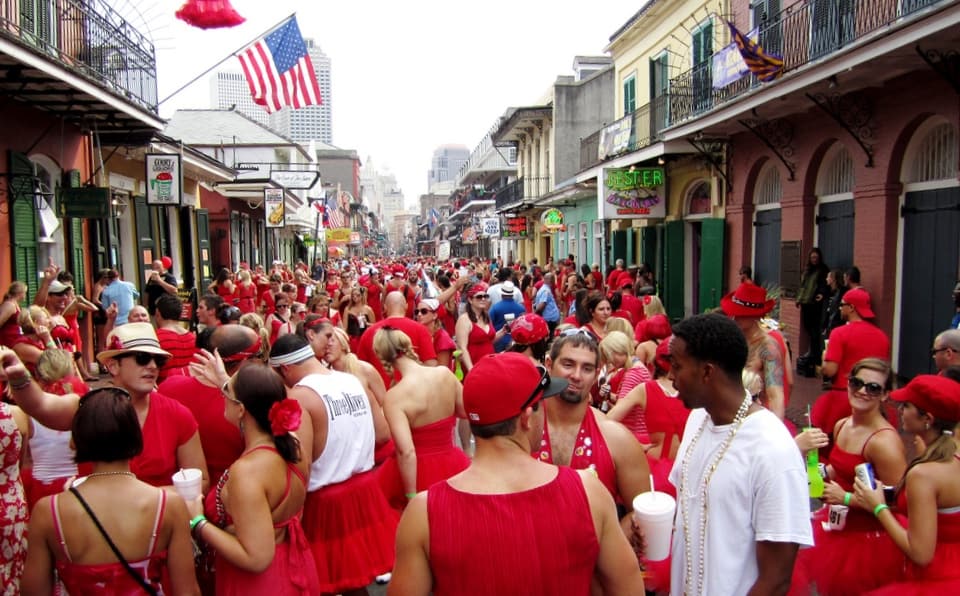 October – December
For a spooky, sexy Halloween celebration, there's no city better for LGBT revelers to get their freak on than New Orleans. Halloween New Orleans is a multi-day bash featuring a black-tie gala, multiple parties and a sacred brunch. Proceeds benefit Project Lazarus, a New Orleans home for men and women with HIV/AIDS.
The third annual InFringe Festival is slated to return to New Orleans Nov. 7-11, 2018.  The alternative theatre, art and performance festival puts on dozens of shows across the city. Everything from stirring drama to laugh-out-loud comedy, burlesque and the bizarre are on display as the extended weekend of events keeps theatre-goers enthralled and entertained.
In December, take advantage of New Orleans' Reveillon tradition to sample the menus at some of the Crescent City's best restaurants. Inspired by a 19th century tradition of large meals following Christmas Eve mass, the modern incarnation of Reveillon features special pre-fixe menus throughout December at popular eateries like Vacherie and Tujague's.