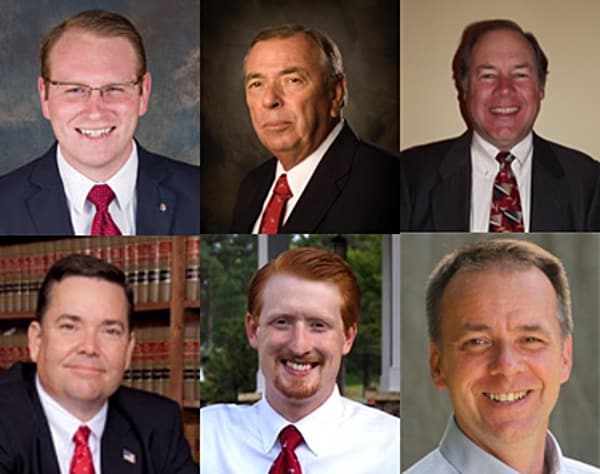 Six Republican lawmakers in South Carolina have introduced a bill that would define any marriage not between a man and a woman as a "parody marriage."
Reps. Steven Long, William Chumley, James Mikell Burns, John McCravy III, Josiah Magnuson, and Richard Martin introduced the bill.
The text of the bill reads: "A bill to amend the code of laws of South Carolina, 1976, by adding section 20-1-110 so as to enact the "Marriage and Constitution Restoration Act"; to define certain terms, including "parody marriage" and "marriage"; to provide that parody marriage policies are nonsecular in nature; to prohibit the state from respecting, endorsing, or recognizing any parody marriage policy or policies that treat sexual orientation as a suspect class; and for other purposes."
It also reads: "Marriage between a man and a woman arose out of the nature of things and marriage between a man and a woman is natural, neutral, and noncontroversial, unlike parody forms of marriage."
The sponsors of the bill argue that "parody marriages" and "sexual orientation policies" have created a legal mess for the State of South Carolina. And that they have turned into a "legal weapon" being used against people who object to "parody marriages."
They go on to say that while there has been no "land rush on gay marriage," it has had other detrimental effects. Specifically, "the persecution of non-observers," and an effort by believers and practitioners of "parody marriage" to "infiltrate and indoctrinate minors in public schools to their religious worldview which is questionably moral, plausible, obscene."
Read it HERE.