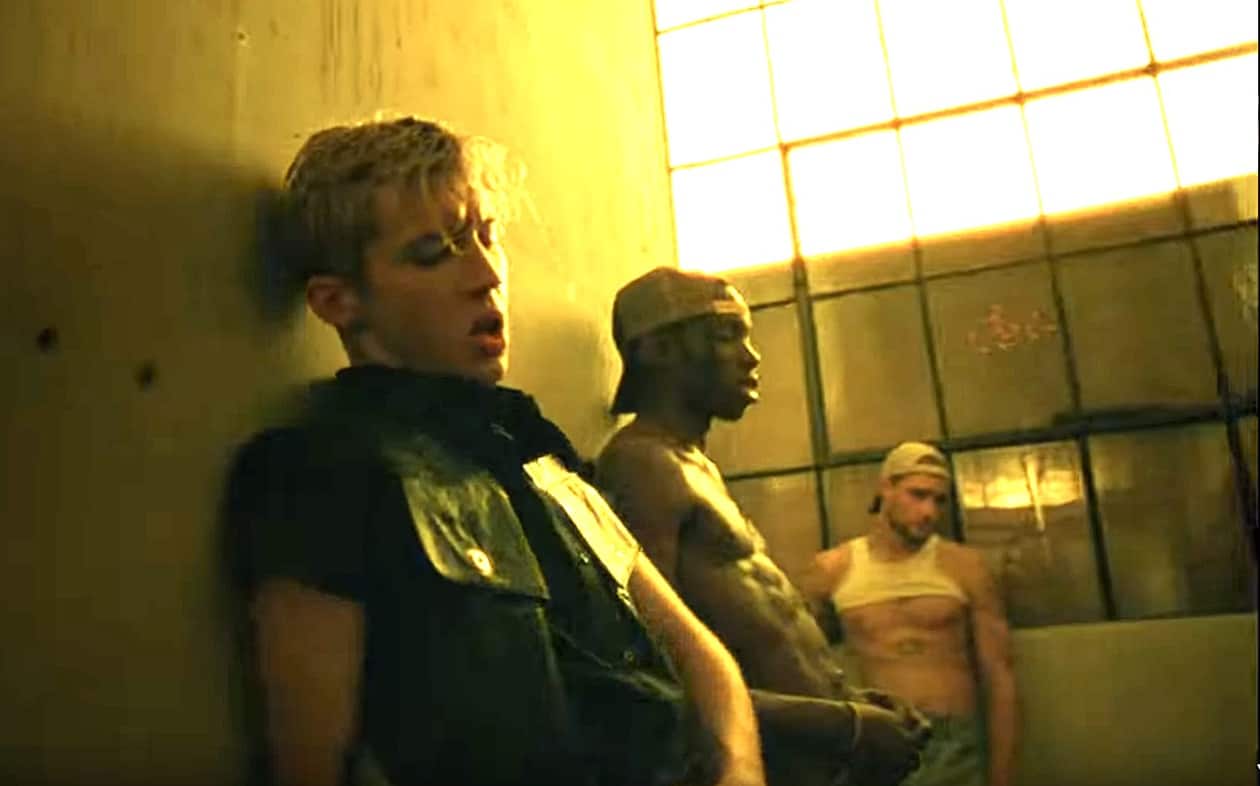 Troye Sivan gave an interview to The Guardian which calls the young gay artist "pop's greatest hope for the future."
Says Sivan to the magazine: "From before I knew I was gay, I knew I wanted to be a singer, so I didn't ever want to let [my sexuality] change that trajectory. I'm just doing what all the other pop stars are doing: writing love songs, singing love songs and putting love interests in my music videos. I think there's power in living openly and truthfully, while also being gay."
Some other things we learned in the interview.
His recent single "My My My" pays homage "to a certain clap sound in an old Madonna song." See if you can hear it in the clip below.
He was personally involved in casting pornstar Brody Blomqvist (AKA Justin Brody) "In my defence I just thought he had a really great … look."
His famous 2013 Coming Out video was done without the knowledge of his record label who he'd signed with two months earlier.
He used to watch YouTube compilations of the guys in the UK series Queer As Folk making out because he was too afraid to watch it on TV.
He was recently trashed on Twitter for throwing out a bouquet of flowers from a fan, says it was a big misunderstanding. "The thing that sucks was that people thought I ditched them 10 minutes later, but I kept them for three days."
Full interview HERE.
Here's "My My My".