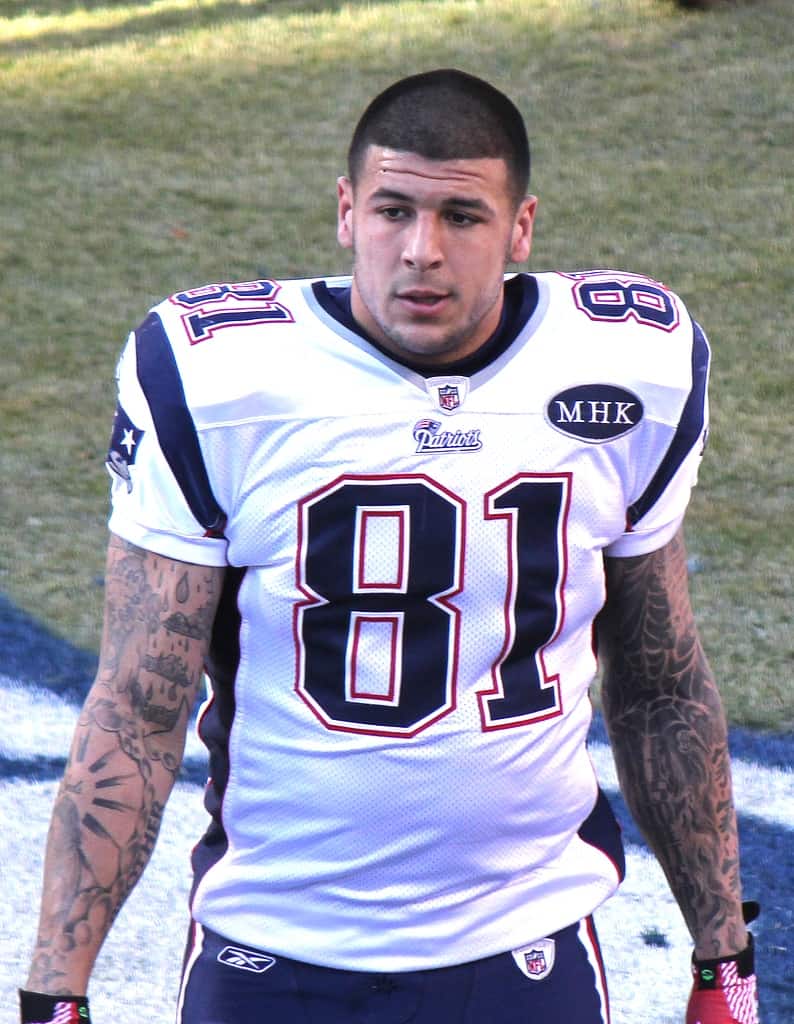 Attorney George Leontire, an attorney on the defense team for Aaron Hernandez, who was convicted of murdering Odin Lloyd in 2013 and killed himself in his prison cell in 2017, says the former NFL player was tortured over the fact he was gay, TMZ Sports reports.
Leontire made the remarks in an Oxygen network special, Aaron Hernandez Uncovered.
Said Leontire: "Aaron and I talked about his sexuality. This man clearly was gay. [He] acknowledged it. Acknowledged the immense pain that it caused him…I think that he also came out of a culture that was so negative about gay people that he exhibited some self-hatred."
The program also features an interview with Hernandez's former girlfriend Alyssa Anderson, who said she found out he had a relationship with a man, but he denied it and acknowledged it years later in a letter.