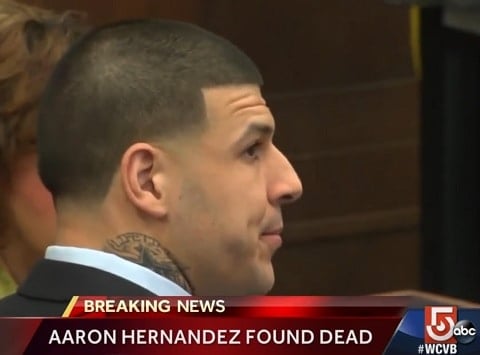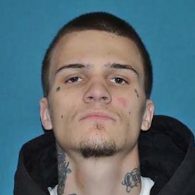 Representatives for the late football star Aaron Hernandez (above) have denied rumors that he was involved in a prison romance with fellow inmate Kyle Kennedy (right).
In 2013, Hernandez was sentenced to life in prison without the possibility of parole for the murder of Odin Lloyd.
He was found dead in his cell at the maximum security Souza-Baranowski Correctional Center in Massachusetts last week.
According to the Daily Mail, Hernandez left three suicide notes beside his bible. One was addressed to his fiancée Shayanna Jenkins-Hernandez, the second to their four-year-old daughter Avielle and the third to Kennedy who has since been released from suicide watch.
https://twitter.com/telos_saldana/status/857149169735282688
Kennedy, who had previously served drug-related sentences, was arrested in January 2015 for armed robbery and received a sentence of three to five years.
However, the late athlete's attorney, Jose Baez, denied rumors of a romance to TMZ Sports.
"Rumors of letters to a gay lover, in or out of prison, are false," he said. "These are malicious leaks used to tarnish somebody who is dead."
According to Inquisitr, Kennedy's attorney, Lawrence Army Jr., also shared a statement with press which read in part:
"My client is obviously saddened by the loss of his friend, Aaron Hernandez. I met with him briefly today at the Souza-Baranowski Correctional Center and I am just learning the facts surrounding the situation.
"A letter was left to me client but neither I, nor my client, have seen the letter. We will be requesting that the letter be turned over to my client as soon as possible."
In a statement, Hernandez's family asked for privacy and declined to comment on the rumors.
According to the Guardian, lawyers Hernandez are formally asking that his first-degree murder conviction be dismissed in Massachusetts now that he has died.
Watch an OK! Magazine report on Hernandez's death below.