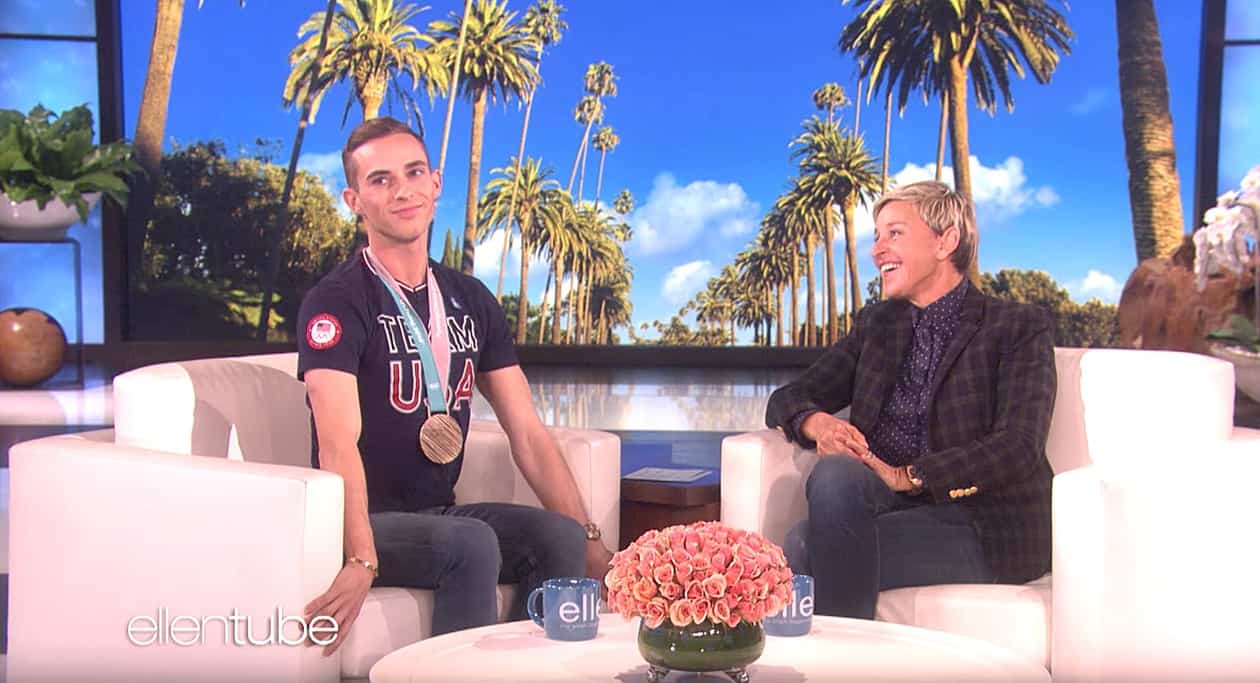 Adam Rippon sat down with Ellen DeGeneres today to talk about his experience at the Olympic games.
Asked about his Bronze medal in figure skating and being told by Ellen that he deserved Gold, Rippon replied: "I know I'm my mother's favorite skater and the only thing I regret about the Olympics is that I feel like the judges didn't fully take that into consideration."
Rippon also revealed his celebrity crushes: "I feel like a really solid answer is Jake Gyllenhaal. I used to have a really big crush on Harry Styles…."
"What happened," asked Ellen.
"Here's the thing," Adam explained. "I was sleeping on Shawn Mendes."
"I'm sorry?", asked Ellen, who got what he was saying after a bit of clarification. "Sleeping like you had not paid attention, I see…So now Shawn Mendes has taken over from Harry Styles.
"I know Harry will be upset," said Adam. "Love is a funny thing."
Ellen said she'd like to point him in the direction of some gay men who look like them.
Watch: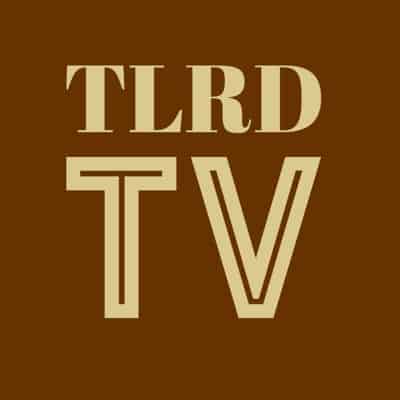 Later, Ellen asked Adam what he would say to Mike Pence if he had the chance to speak with him.
Replied Adam: "I'm an openly gay man competing at the Olympics and somebody who thinks that gay people might be the societal collapse of our nation, I didn't feel that it was the right time. If I had the chance to have a call with him now, I have nothing to say to Mike Pence. That's not a conversation for me. I think going to the Olympics it's given me a great platform to give a voice to people who feel like they don't have one. So if that call were to happen I'd say it's not for me, it's for those people who – their lives have been affected and changed by legislation that he's pushed – it's a chance for them to share their stories and their experiences – it's not for me."
Ellen asked what the Olympics has done for him.
He replied: "I'm still the same old hot mess I was 10 years ago. My life has completely changed but at the core I'm still that same old disaster."
Rippon also revealed he had a goldfish named Princess Diana, and one called Diarrhea.
Finally, Rippon landed a hilarious joke about the number of LGBTQ people in the world, asking Ellen's audience to look around: "1 in 5 kids today identify with some sort of LGBTQ identity, and that's 1 in 5."
"We're 2 for 2 right down here," he added, pointing at Ellen. "So look to your left, look to your right, and if nobody's gay, you're probably the one."
Watch: