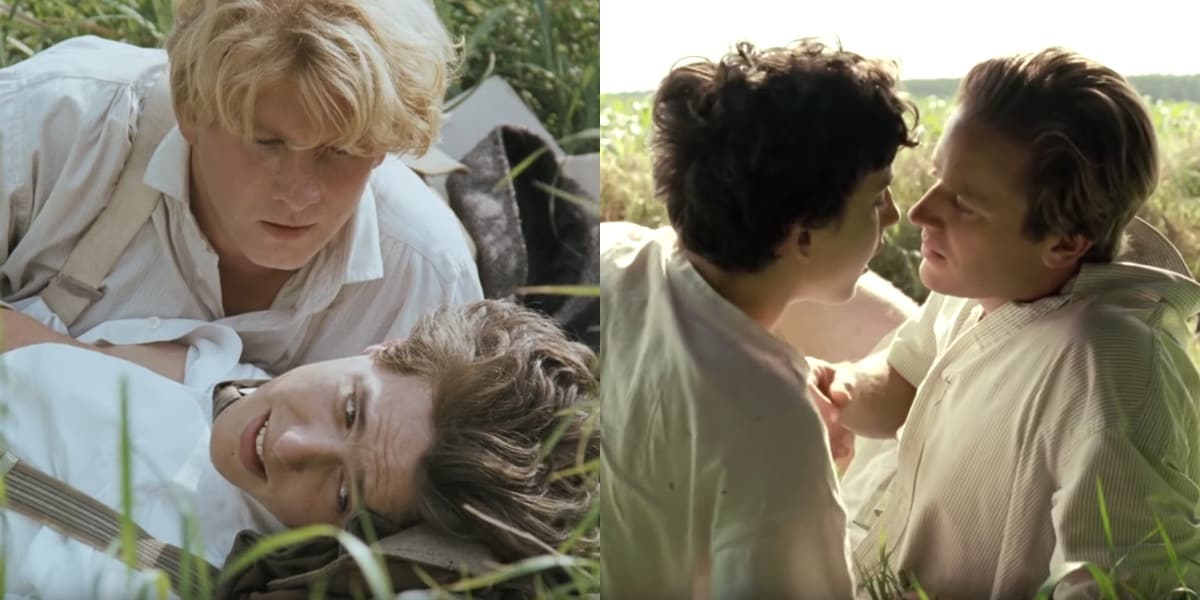 The Nerdwriter has published an informative and enlightening clip revealing how director Luca Guadagnino drew on a rich history of cinema to focus his stunning romance Call Me By Your Name.
Merchant and Ivory's A Room with a View (1985), Maurice (1987), Eric Rohmer's Pauline at the Beach (1983) and The Green Ray (1986) Jean Renoir's A Day in the Country, Maurice Pialat's A Nos Amours and Loulou,
As in many of these films, in Call Me By Your Name "nature is a symbol of freedom" and "the desire for summer afternoons is paralleled with the desire for love or sex," The Nerdwriter explains.
Watch:
The sequel to Call Me By Your Name is underway, will be a global adventure, and will retain the original's two stars, according to director Luca Guadagnino.
"I'm already conceiving the story with André Aciman, and it's gonna happen five or six years afterwards," Guadagnino told reporter Carly Mallenbaum. "It's gonna be a new movie, a different tone."
The director also revealed the sequel will star Armie Hammer and Timothée Chalamet but will have a different backdrop. "They're gonna go around the world," he said.
The script is not yet finished, according to Guadagnino. At that time, scheduling will begin.
Back in October, we reported that Guadagnino was considering a sequel to the film, and he recently let The Hollywood Reporter in on a few additional details of the plot turns he's considering.
Aciman's novel takes place in 1987 at the height of the AIDS crisis. Guadagnino told THR that he shifted the timeframe of the film back to 1983, close to the time that the HIV virus was discovered.
The sequel, Guadagnino said, would make the AIDS crisis "a very relevant part of the story."
"I think Elio [Timothee Chalamet] will be a cinephile, and I'd like him to be in a movie theater watching Paul Vecchiali's Once More," a 1988 film about a man who falls in love with a man after he leaves his wife, which was the first French movie to deal with AIDS. "That," said Guadagnino, "could be the first scene [in the sequel]."
To justify his idea of a Before Sunrise sort of film trilogy, Guadagnino cites the final 40 pages of Aciman's novel, which look ahead to the next 20 years in the lives of Elio and Oliver.
Added Guadagnino: "In my opinion, Call Me can be the first chapter of the chronicles of the life of these people that we met in this movie."