Former Miss America Erika Harold, the frontrunner in the GOP race for Illinois Attorney General, once told Miss Illinois pageant officials that she would place a foster child in the home of a child abuser before placing it in the home of a loving gay couple.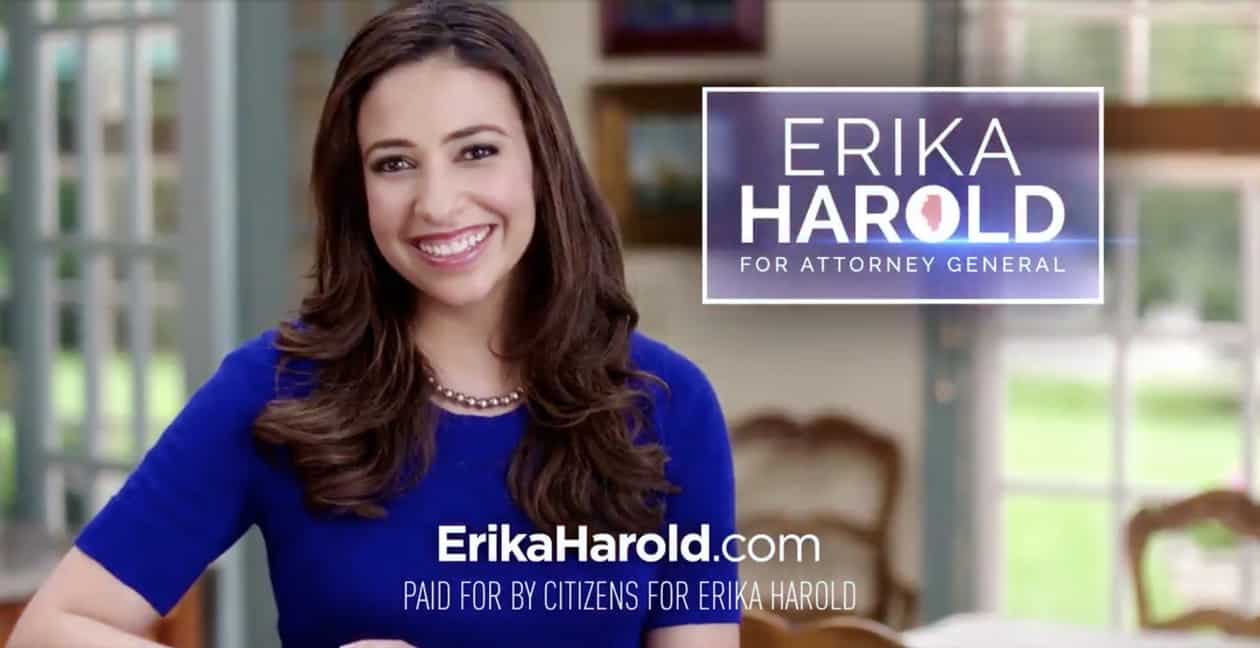 Chicago's NBC5 spoke with three former pageant officials who confirmed Harold's answer to the question:
One of the pageant officials said: "I remember it because it was so shocking. She took some time to answer it. And that drew people in. It stopped the room."
That pageant official said: "It said a lot about her, she spoke about reading the Bible daily and said her beliefs could not subject a child to the gay lifestyle."
Harold's spokesman originally told NBC 5 Harold did not recall this interview since it was nearly 20 years ago. In a second phone call, the spokesman said,  "I have a real problem with this story, less than two weeks before the election, unnamed sources are going to say this?"
He questions their motivation. When asked where Harold stands today on gay adoptions, he says he has not yet asked her, but "I'm sure she is supportive."
Another source who was also present for the interview said, "I remember it like it was yesterday. It was shocking."
Harold's campaign claimed in a statement that she "certainly support[s] same-sex adoption and foster care placement" and denounced the story, claiming Harold does not remember giving that answer.
One former pageant official finds that astonishing: "I find it literally impossible she does not remember, because it cost her the pageant, she did not even make the top 10 that year. There's no way she does not remember."
Governor Bruce Rauner has endorsed Harold, donating $350K to her campaign just this week.