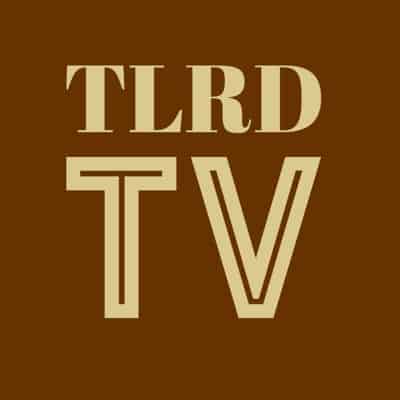 Look closely in Taylor Swift's new video for "Delicate" and you'll find popular Randy Blue performer Kevin Falk in a high-profile role as one of Swift's bodyguards.
The clip, directed by Joseph Kahn, features Swift at an event in which she suddenly becomes invisible after being handed a slip of paper.
Unfortunately, Falk's ample assets are not visible either, as he's suited up for the entire video. Falk may have nabbed the role because he also works as security in the real world for stars including Nicki Minaj.
Falk's is the highest-profile appearance by a male adult performer in a music video since Troye Sivan dropped "My My My" earlier this year. That clip featured Cockyboys performer Justin Brody (aka Brody Blomqvist).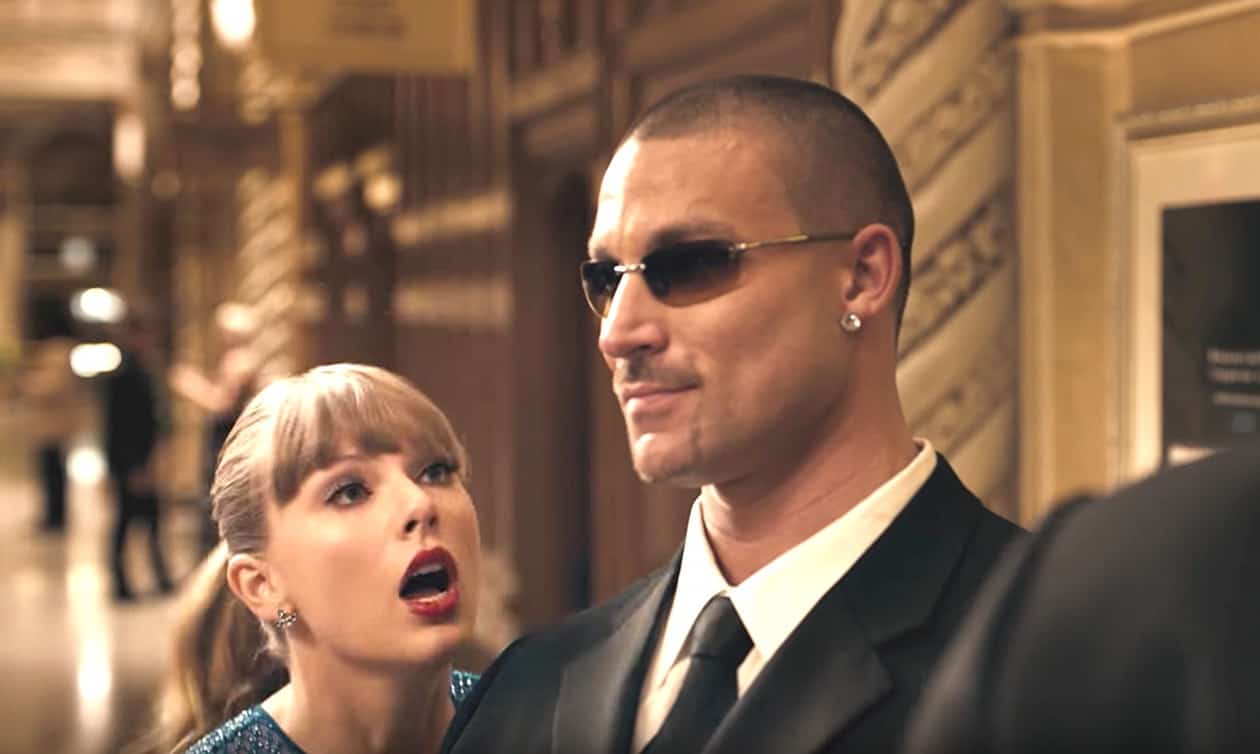 The Washington Post has a lengthy analysis of the clip:
The message of the video? Even with all the perks, being one of the most powerful celebrities in the world has its drawbacks. See Swift's miserable expression in the video on the red carpet, and the fact that when she stops to take a selfie with fans, she's bombarded by a crazy person. Therefore, when she's magically invisible — or simply out of the public eye — it's the only time she's able to be herself. Thus, the dance party.
As for the note, in the lyrics for "Delicate," Swift receives a text from her crush that says, "Dive bar on the East Side, where you at? Come here, you can meet me in the back." Presumably, in the video — given that she winds up at a dive bar — the note serves as that message. It's apparently from someone she really likes, and who doesn't care about her reputation, and that helps give her power to become invisible and joyful.
Swift won the iHeartRadio award for Female Artist of the Year last night and wasn't there to accept, but Swift sent in a video introducing the clip for "Delicate".
Taylor's speech for winning Female Artist of the Year!! She's in tour rehearsals so she can't be there but wanted us to see the #delicatemusicvideo pic.twitter.com/u5KWcKFfRu

— Jencita (@_Jencita_) March 12, 2018