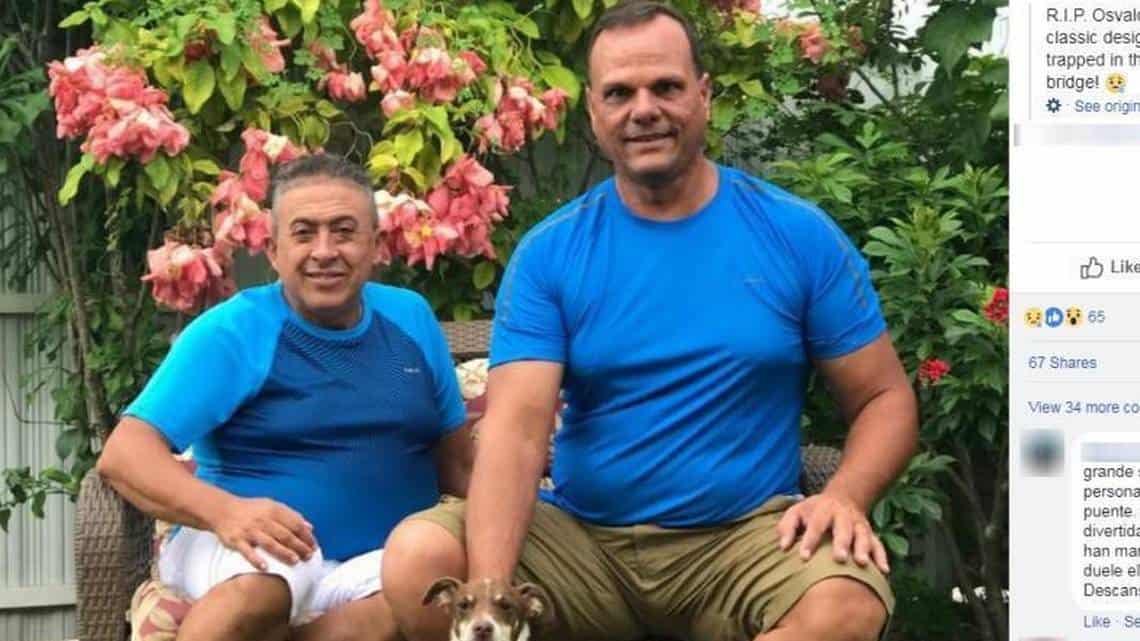 Osvaldo González and Alberto Arias, a Cuban couple of 21 years, were among those killed in last week's pedestrian bridge collapse at Florida International University.
They were laid to rest together on Wednesday. They were in the process of moving Arias' mother into their home when their van was crushed under the bridge.
"I know he told my grandma, 'I love you,' they hugged. [He said,] 'make me something to eat tonight, picadillo,' because that was his favorite," said Arias' nephew, Luis Arias.
But as news spread of the collapse of the bridge that afternoon, Arias' mother, who knew it was likely they were driving east on Tamiami Trail, became worried and started calling her son's cell phone frantically.
"They called so much that then the phone was not ringing anymore," said the family's attorney, Yesenia Collazo. "She said she knew when he didn't pick up her phone call and they saw his vehicle on the news."
The two men owned a party rental business together.
A wrongful death lawsuit is being filed on their behalf.
Watch a report from Local10 News: