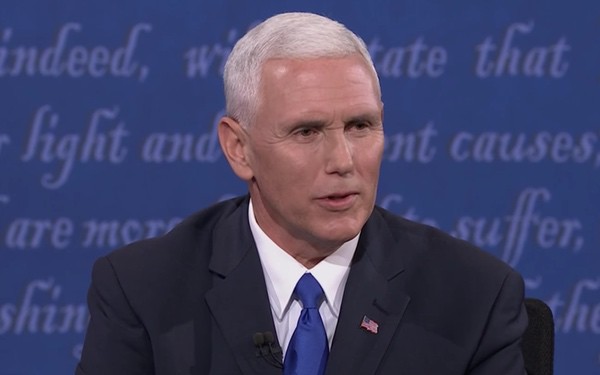 Vice President Mike Pence and anti-LGBTQ activists Ryan Anderson (Heritage Foundation) and Tony Perkins (Family Research Council) drafted a report published on Friday justifying Trump's new unconstitutional transgender military ban, Slate's Mark Joseph Stern reported:
Yet behind the scenes, a "panel of experts" has been crafting a report, also released on Friday, designed to provide pretextual justification for Trump's ban. According to multiple sources, Vice President Mike Pence played a leading role in the creation of this report, along with Ryan Anderson, an anti-trans activist, and Tony Perkins, head of the Family Research Council, an anti-LGBTQ lobbying group. Mattis actually supports open transgender service, but he was effectively overruled by Pence, and chose not to spend his limited political capital further defending trans troops. In a memo released on Friday, Mattis encouraged Trump to ban transgender people from enlisting in the military, and to discharge those service members who wish to transition. Trump has now formally adopted these suggestions.
Pence, as his record shows, is no friend to the LGBTQ community.
In 2000 during his first successful run for Congress, Pence said that he was in favor of sending money allocated to care for people with HIV/AIDS to organizations that provide conversion therapy.
From running a think-tank that published virulently anti-gay articles, to attempting to divert HIV/AIDS money to fund conversion therapy, to refusing to protect LGBT Hoosiers from discrimination, to legalizing anti-LGBT discrimination in Indiana, to cozying up to notorious homophobes, to supporting a ban on gay marriage, and decrying the 'mainstreaming of homosexuality in the military' after DADT was repealed, Pence's record is among the worst records on LGBTQ issues of anyone who has ever occupied the office of the Vice President.